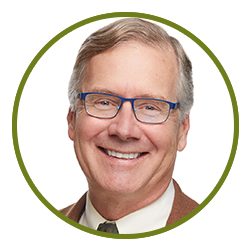 Four Big Ideas to Reduce Food Insecurity in NC
As we tuck in to our places at this year's Thanksgiving table, it's not a bad time to think about hunger in North Carolina and across the world and talk about what we might do over the next year, and the next few decades, to address a big, and growing, crisis. 
This year Feeding America is projecting a 20% national increase in food insecurity—the lack of sufficient or nutritious food—compared to 2019. In North Carolina 1.7 million people are projected to face hunger this year, up from 1.3 million in 2019. Globally, an estimated 2.37 billion people are food insecure, according the UN's Food and Agriculture Organization. To meet demand going forward, we're projected to need a 70% increase in agricultural production by 2050. 
Those numbers are really scary. But plenty of smart people are working on the problem. There are, of course, the heroic day-to-day efforts of food banks and food pantries and school feeding programs and faith-based initiatives (see this episode of Kylie Foley's Faith and Community podcast). But I want to single out four exciting North Carolina-based efforts you may not be aware of, and call special attention not just to what they are doing, but how they are doing it. For each, I want to call attention to one special insight they have had, and what it can teach us about how to address any big frightening problem we face. 
Data is our new superpower, but it doesn't replace people. Cary-based global software company SAS and Pappas Capital have created an initiative to invest in new companies using new technology and newly available broadband to deliver "precision agriculture," strategies that use better seeds, more precision watering and improved virus control to allow us to grow more stuff with less waste. If they do it right, it will foster what SAS Executive Vice President (and IEI board member) Paula Henderson is calling "advancements in every part of the supply chain and agricultural processes." But SAS knows technology and data alone won't increase yields by the amounts we need—it will need the ongoing insights of the farmers testing out and refining the new techniques. 
Think and do, but don't "do to" and "do for"—do with. Duke's World Food Policy Center and NC State's Center for Environmental Food Systems (CEFS) have also learned something about the power of human insight as they have developed a new "food system resilience strategy" that focuses on improving community food systems. At the start of the process, said Andrew Smolski of CEFS, speaking at our PILOT 21 summit earlier this month, "We bungled our approach" by trying to design solutions without full community input. The team reassessed, then took a step back to put community advisory boards at the center of their work: "We listened, we adapted, we slowed down, we tweaked, and saw our job as facilitating rather than controlling," says Smolski, leading to a new approach that recognizes that community leaders must sit at the center of any path forward.  
Create models, but allow for mass customization. The NC Association of County Commissioners has taken a similar community-centered approach in its new report "Resilience: Counties Strengthening NC's Food Ecosystem." The Association lifts up new, creative ways to use local transportation systems and new use of underutilized county facilities to improve the efficiency of food distribution and food storage capacity. "We have so many resources that we just use for 1-2 things," said Martin County Commissioner Ronnie Smith, outgoing president of the Association, on a recent First in Future Live! Podcast, "But there's other things that we can use facilities and land and transportation for that we… haven't been bringing to the table." What Smith doesn't do is imply that one size will fit all or that any county can solve the problem alone. Each county will need to conduct a "strategic assessment" of assets, then invest time in bringing them together around a common goal if they are going to make meaningful progress.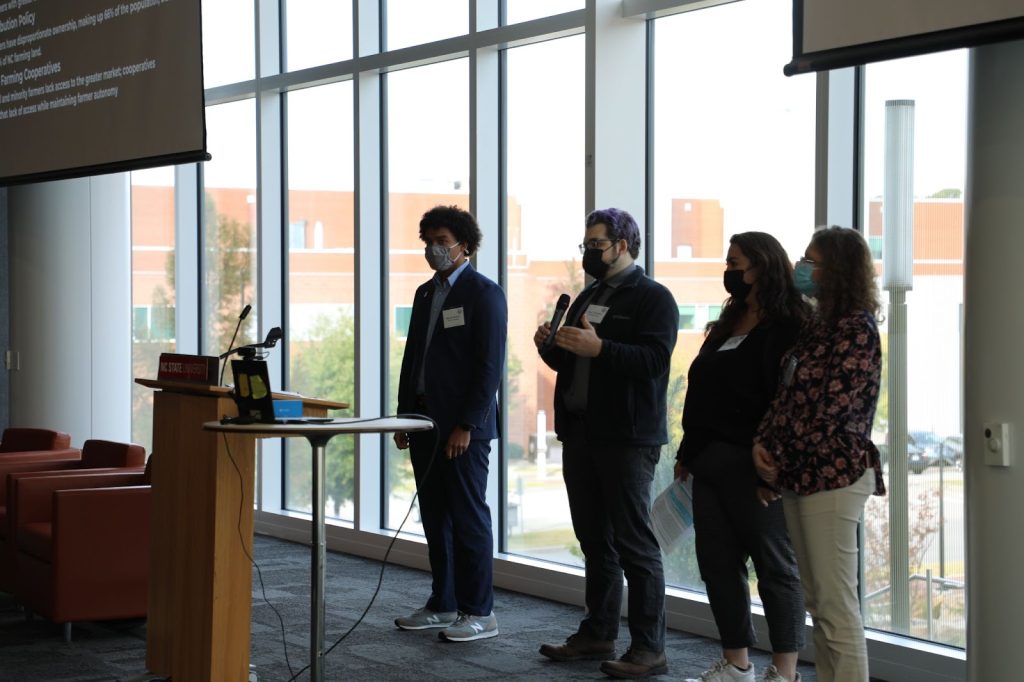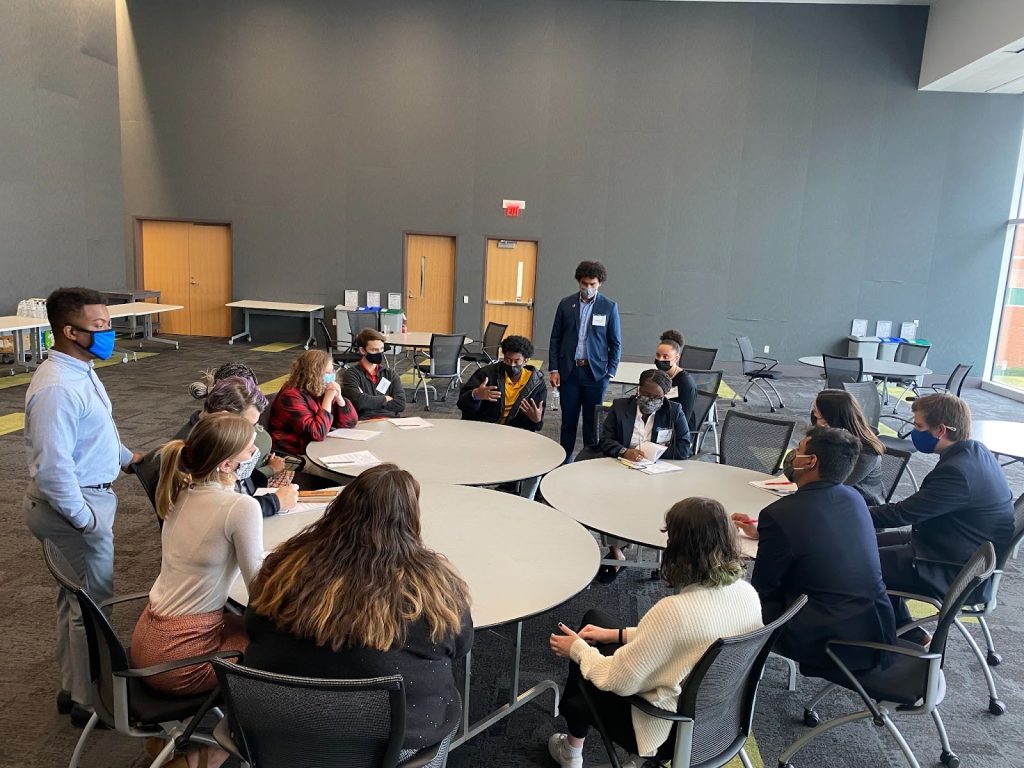 Think global, start local. Students have big ideas, but often lack the leverage or connections to turn them into reality. IEI designed this year's PILOT 21 project with support from the Z. Smith Reynolds Foundation and help from Carolina Demography to give students experience developing public policy ideas. They definitely got that. Using the topic they selected, "Reducing Food Insecurity in North Carolina," multicampus teams of students—from Duke, NCA&T, NC State, Shaw, UNC Asheville, UNC-Chapel Hill, UNC Wilmington and Wake Forest—looked at a variety of approaches, including strategies to increase the efficiency of small farmers, new public-private partnerships to reduce food waste, geomapping to increase the efficiency of food distribution (they discovered that food pantries in Wake and Durham counties were not easily accessible to bus lines, for example). Some of them will keep pursuing the other strategies, but in the end they voted to pursue one strategy together, focused on reducing food insecurity on each of their campuses, not just because it is needed (one survey found 48% of two-year college students and 41% of four-year college students are "food insecure") but because they felt that was where they were most likely to be able to affect the outcome. Their next steps are to rally the support they need from their fellow students and administrators to move the idea forward. 
It's easy to get psyched out by our biggest big problems, or at least into thinking that because they are so hard, we can't do anything about them. Former NC Governor Terry Sanford understood that way back in 1963. But he didn't accept that as an excuse: "Difficulty, however," he said, "Is no excuse for sitting still, or turning back. That is not the nature of the people of North Carolina." Hunger is a ridiculously hard issue. These four groups are not sitting still, or turning back. We shouldn't either.