RALEIGH, NC — The Institute for Emerging Issues (IEI) is pleased to announce the appointment of Kevin Price and Cheryl Parquet to its National Advisory Board.
Kevin J. Price joined the National Institute of Minority Economic Development (The Institute) team as the organization's third president and CEO in its 34-year history. The Greensboro native and U.S. Army veteran has held several senior leadership positions where he was responsible for diversifying company procurement spend, identifying minority, women, veteran and LGBT owned suppliers to ensure equal opportunities to compete, and working to build affordable housing and commercial spaces. As president and CEO of The Institute, Price's focus is on ensuring business diversity.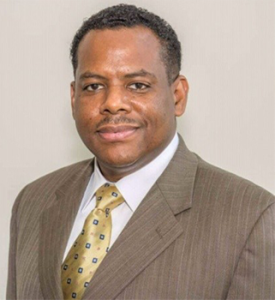 "IEI is making outstanding contributions to North Carolina's civic and economic health, using thoughtful, compassionate leadership to engage diverse communities around important conversations," said Kevin Price, The Institute's President and CEO. "The Institute has enjoyed a close relationship with IEI over the years and shares its values and passion for excellence in leadership and inclusive decision-making. I am honored and pleased to support our shared visions by serving on the National Advisory Board."
Cheryl Parquet is the Director of the Community Relations Department at Blue Cross and Blue Shield of North Carolina. She serves as a liaison with professional and community agencies as well as other internal departments to help increase engagement within the company and brand awareness throughout the community in order for Blue Cross NC to help improve the health and wellness of North Carolinians.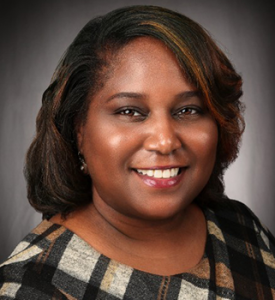 "I am so honored to join the Institute for Emerging Issues National Advisory Board. IEI's commitment to making sure all North Carolinians have an equitable opportunity to engage in partnerships, conversations and access to resources helps eradicate the challenges facing our state," said Cheryl Parquet, Director of Community Engagement and Marketing Activation at Blue Cross and Blue Shield of North Carolina. "I look forward to working with this remarkable group of leaders who continue to provide a community voice while addressing these challenges through their business and personal commitment to making North Carolina a better place for all."
"Cheryl and Kevin know the state, they know the people, and they know what it takes to partner with others to make us all better," said IEI director Leslie Boney. "We are really lucky to have them join us." 
Price and Parquet join a National Advisory Board committed to connecting people, knowledge and resources across the state of NC. See full list of 2021-2022 National Advisory Board Members. 
———–
About Institute for Emerging Issues
The Institute for Emerging Issues (IEI) at North Carolina State University is a nonpartisan public policy organization focused on the state's vibrancy and economic competitiveness. Since 1986, the Emerging Issues Forum has attracted leaders in business, education and public policy to discuss issues with profound implications for North Carolina's future prosperity. For more than three decades, the Forum has helped catalyze the policy reforms, public investments and other proactive responses required to build an enduring capacity for progress in North Carolina.
###