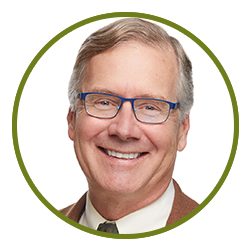 A Christmas Pivot
Note: In our October Digest Word from the Director, Leslie looked at the state's emerging workforce challenge through a traditional economic development lens. This month, as we get closer to the February 8 Forum on increasing educational attainment (REGISTER!), he tries to look at it from the perspective of a very particular paunchy, bearded CEO. What must it be like this holiday season, he wonders, for the top holiday CEO to be trying to get workers with the right degrees or credentials, the people he needs to help him pull off his biggest project of the year? And just imagine his organization was headquartered in North Carolina – uh, North Poleina… 
Kris looked down at the recommendations his team had presented to him and snorted: "Pivot, schmivot!"
He knew his COO and the rest of the team had been looking at the reboot for months, pushing for a fundamental rethink of the organization's HR and educational benefit policy. And he knew somewhere in his heart that his team was right. But he didn't have to like it. 
He went back to the charts in the team report. They painted a picture of an organization in trouble and in danger of failing on the biggest day of their year. 
The problem was talent – finding it, keeping it. 
Unemployment in North Poleina was down and there still weren't as many people working as there had been in February 2020

. For the first time, not only were people leaving Kringle, Inc. – he couldn't find replacements.

Competition for people with the right skills was up: a lot of companies were trying to hire. The research scientists who had been redesigning his delivery vehicle to run off of battery power were talking about going to work for the

new Toyota battery plant

in Randolph County; the aerospace engineers working on increasing the speed of his vehicle (he remembered the days when delivery speed was his biggest problem – if only) were openly posting on Twitter about how cool

Boom Supersonic

sounded ("It would be fun," they said, "to design a superfast flying vehicle that carried more than one person").
And, the report said, the competition wasn't going to slow down. A lot of Kris' fellow CEO's, according to EDPNP, wanted to expand their companies and a bunch of other companies were trying to relocated there, potentially $100B in new investment. By 2030, a group called myFutureNP estimated that North Poleina would need an additional 400,000 workers with some sort of degree or credential beyond high school – not just battery makers and fuselage fitters, but coders and carpenters, data analysts and dentists (like his friend Hermey, another good employee that got away, thought Kris).  
Kris turned to the recommendations page and was reminded his team knew him pretty well. "YOU AREN'T ALONE AND THERE ARE OTHER PEOPLE FACING THE SAME PROBLEM," his team had written thoughtfully (in red and green) at the top. 
Then they started listing options for action – they weren't just pay-related:  
Season 1: 
Join a local working group

: The report mentioned coalitions 

coming together across multiple counties

in NP that are working together to figure out how to get the right workers with the right skills, and

local organizations that are doing promising work

. 

Rethink educational subsidies and flex time for employees to upgrade skills:

According to the analysis, more than half of the companies in North Poleina now offered educational benefits to employees. There was a new service starting up –

Kitty Hawk

 

– that would mean that a lot of them could even upgrade their skills through online courses. Maybe they could keep working while they learned.  
Season 2:  
Create more child care options:

Kris wondered if that was why

so many women, especially black women

, had been giving him and other companies notice since September.

Hire from untapped talent pools

. Kris didn't consider himself a noseist or a sizeist, but maybe it was time to think differently about who he hired – why should he limit himself to only reindeer with dim noses and four-foot tall elves? 
Then he saw that a bunch of people were coming together in Raleigh February 8 to listen to ideas, compare notes and develop strategies to develop more, better skilled workers going forward. "Advancing Together," it was called, "Enhancing NP's Workforce Through Educational Attainment." He checked his calendar. February 8 was 46 days after The Big Event. He'd be rested and ready. Where was the link to that signup? Oh yeah… HERE. He clicked.