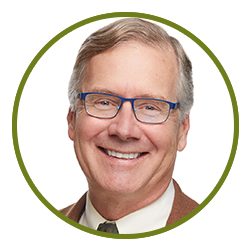 Recovery Economy: The Best of Times; The Worst of Times
At IEI these days, we're spending a lot of time looking at tables and trendlines and econometric studies (more on that later), trying to understand what's happening in the labor market of the state. A report this summer from Andrew Berger-Gross of the Labor and Economic Analysis division of the NC Department of Commerce summarizes this confusing time best, calling this "the most difficult hiring environment for employers in a generation or more, and consequently…the most promising labor market for jobseekers in recent memory."
If you are an employer in most professions in most parts of the state, you know this without having to look at any tables. A friend of mine who runs a manufacturing plant in central North Carolina has raised his hourly wages by an average of $3/hour, only to find his employees leaving in less than a month for another plant that has raised wages still further. The competition and volatility of employment is making it hard to meet production goals and is forcing him to increase prices.
Nationally the story is the same: the latest "Business Conditions" survey of NABE found 47% of employers reporting trouble finding skilled labor. NC Commerce data bears the workplace "supply" challenge out on the state level. In May 2021 we reached an all-time low: the North Carolina labor market had exactly 1.0 workers for every 1.0 jobs. It's not just COVID, either: since the peak of the Great Recession in June 2009, when there were 9.4 jobseekers for each job, there has been a consistent decline in job applicants per job. Organizations running job fairs are finding record low numbers of jobseekers, with at least one reporting no one showed.
The hunger of companies for workers should be great news for workers seeking to move or get back into the workplace – less competition, more bargaining power – but so far at least a lot are still staying away.
Employment in NC is still down 164,000 from prepandemic levels and active jobseekers are only up by 32,000.
What's going on? There are a lot of theories. Some argue emergency unemployment funding has made it less attractive to work. Others say employers aren't raising wages quickly enough. But the bottom line is fewer people are actively looking.
IEI's Senior Policy and Program Manager, Sarah Hall, notes that our Labor Force Participation rate, a measure of the percentage of people 16 and older looking for work, has declined from 61.4% at the start of 2020 to 59.2% in August 2021, one of the largest drops in the south. That's a lot of people to lose.
"The Demographic Drought," a May 2021 report by EMSI notes that nationally, the percentage of men working full-time has been dropping consistently since 2009. Women's labor force participation, sliding before the pandemic, spiked during the pandemic.
There's more. More baby boomers are retiring and, because U.S. birthrates have been below "replacement" rate for a while (an August 2021 report from the Kenan Institute notes that, over the past decade, the U.S. population grew at its lowest rate since the 1940's), there aren't as many young people moving into the workplace.
North Carolina is helped some by inmigration – more people move here from other states than leave to go to other states, and immigration – people moving here from other countries. And over time, as artificial intelligence continues to increase, many believe the total number of jobs needed to sustain the economy may decline (see our analysis and "disruption index" from 2015).
But the bottom line is that in at least the near- to mid-term, we don't have enough people to fill the number of jobs people would like to create here. And we don't want that to happen.
Which gets to why we at IEI have been reviewing so many datasets, reading so many studies and talking to so many people for the past few months. This year's Emerging Issues Forum is focusing on educational attainment. A group called myFutureNC has calculated that if North Carolina does nothing, we are going to have a serious mismatch between the number of people we need to fill jobs and the number of jobs people want to create. Specifically, myFutureNC calculates that to meet market demand, we need to take steps to make sure we have 2 million people aged 25-44 by 2030 with some sort of education credential beyond high school. And, they say, if we do nothing, we will fall 400,000 people short.
At our February 8 "Advancing Together" Forum (registration coming soon!) IEI Assistant Director Pat Cronin is leading our efforts, working closely with myFutureNC, to take a hard look at what local schools and colleges and universities and businesses and nonprofits and elected officials are doing (and could be doing) to make up that shortfall.
Talking about it for a day isn't going to change anything, but we hope to squeeze some strategic lighter fluid on our state's response. Following the Forum, IEI will continue to focus on the challenge into 2022 and 2023, highlighting the organizations and agencies already at work coming up with ideas, and trying to help raise up the new people and places we will need to make real, long-term progress.
The "Demographic Drought" paper urges us to "prepare ourselves for a workforce and educational recruiting landscape unlike any we've ever known." That means all brains on deck: getting there will require all of us – in education, business, government and nonprofits – to be at the table, committed to a solution. We're going to keep reading and writing and listening and learning and brainstorming. We hope you will join us on the journey!