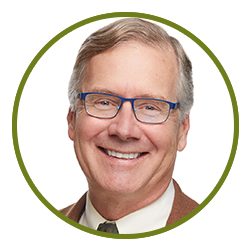 Holy moly February 11 was an exciting day! It was great to welcome 500-600 of you to Raleigh in person to the Emerging Issues Forum, ReCONNECT Rural and Urban, and another boatload (shipload?) of you via livestream. THANK YOU to all of you and to our terrific sponsors!
The folks who were there got to know each other at their tables, listened to speakers ranging from the Governor, cabinet officials and the legislature to local elected officials. They heard from leaders from the private, public, nonprofit and education sectors, and worked through some of the key issues facing both rural and urban areas, including building affordable, quality housing, making economic development work, growing workers with relevant skills, improving transportation, marshalling their cultural assets, addressing health care concerns and others.
It was an inspiring day, but for my money the real stars were five groups from across the state that have come together across rural and urban lines to work on projects that are in their mutual self-interest.
Between them, the groups are working in 40 North Carolina counties on issues like regional marketing, economic development recruitment, building multi-county food systems and raising up a workforce. But they share a common orientation. That perspective was maybe best captured by Alyssa Byrd, president of Chatham Economic Development and a member of a multi-county coalition called Carolina Core, which brings together four economic development megasites in central North Carolina: "Competing in isolation," she said, "Is a lose-lose proposition."
What all five groups are showing is just the opposite: that cooperating can be win-win.
We'll have a full summary of the Forum and some recommendations for further action in a few weeks, but I'd like to share four thoughts I came away from the Forum with.
Collaboration between rural and urban areas is hard. And we have to find ways to do it anyway. There are all sorts of historic reasons and deep-seated elements of human nature that make us nervous about trusting our neighbors on any project. Of course we see the world and phrase problems differently. Our needs are slightly different. They beat us in football last year. But, as Juliana Horwitz from the Pew Research Center noted at the Forum, we agree on many of our core values. The biggest point of agreement between rural and urban? People in both communities want their communities to be "a good place to raise children." That's a good start.
Working together on one thing is easier than working together on everything. Given our skepticism of one another, it makes sense to start simple as we look to develop rural-urban coalitions. In Southeastern North Carolina, for example, the "STEM SENC" collaborative is bringing together universities, community colleges, K-12 systems and private sector businesses around the belief that graduating greater numbers of students with science, technology, engineering and math skills requires a regional commitment. That's a good place to start: once communities learn to work together and trust each other on one thing, they can find trust on more things.
Size matters – Every North Carolina community has a set of challenges and opportunities it can work on in complete isolation, but more and more challenges are better and more efficiently addressed by recognizing that size and scale matter. Companies looking for talent and workers looking for jobs look at regional opportunities. Members of the Growing Outdoors Partnership, a coalition in western North Carolina linking Asheville and several rural counties, are recognizing that they will have greater success attracting tourists or outdoor equipment manufacturing companies if they market their collective adventure sites and workforce.
The lines between rural and urban and suburban aren't as clear as they used to be – Over the past couple of weeks, I've made separate trips to the eastern North Carolina towns of Wilson, Kinston and Greenville. Compared to Raleigh or Charlotte, some people may see these places as "rural." But each of them is viewed by people from surrounding counties as "urban," and people commute in every day to those places for work. Similarly, at the Forum, John Hood of the Pope Foundation described his childhood growing up in "rural" Mecklenburg County. The NC Rural Center has reclassified 14 counties they formerly considered "urban" as "suburban." Others distinguish between rural places that are "urban adjacent" vs. "remote." And while outsiders might view Transylvania County as unquestionably rural, organizers of Project Empathy there are having important conversations to overcome the distrust between the "urban" city of Brevard (population 7.609) and the "rural" parts of the county. We should expect the fuzziness to continue.
To be clear, it's not that there are not differences between rural and urban North Carolina. There have been, are and will be. There is some terrific work being done to address those differences, and there are optimistic signs from the General Assembly that there will be new initiatives launched this session. But the February 11 Forum challenged us to focus on a different part of the solution. One of the speakers at the forum, Noah Wilson from the Growing Outdoors Partnership, called us to try to get beyond the perspective that we are asked to have – the idea that we have to choose either rural or urban – and instead adopt a "radical middle" position of both/and. I hope you will join us in our ongoing work to explore the radical middle on this critical issue.