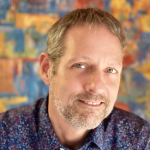 Summary: Last year, we did a two part First in Future series called "the lost speeches of Rev. Dr. Martin Luther King Jr," focusing on two speeches Dr. King gave in North Carolina. Both stories involve NC State Professor of English Dr. Jason Miller, to whom we revisit the conversation.
This First in Future episode we hear a different story about the second speech, which is remarkable, because we know almost nothing about what he said.
Coming up soon we are going to convert First in Future to a live format show featured on YouTube and Facebook live!
Listen to the podcast: