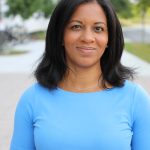 Summary: The latest surveys from the CDC show 41% of survey respondents report mental health issues, three times the number at the same time last year.
Mental health is the topic of the third and final part of the Institute for Emerging Issues fall webinar series, which is titled ReCONNECT to Move Forward. It is a three hour conversation, focused on mental health and well-being and what we can do to address the crisis. It is coming up October 29, 8:30-11:30 am.
This First in Future episode guest is Alicia James, Institute for Emerging Issues Program and Policy Manager, who is leading our thinking on this topic. She talks about the topics you are able to learn about and participate in the ReCONNECT to Move Forward discussion.
Listen to the podcast: