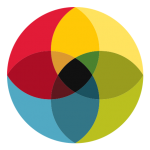 Summary: IEI is hosting a conversation around the issues of parenting, policing and systemic racism that the people of our state and nation are grappling with right now.
This episode's guests are Troy Johnson (founder of Young Men 4 Christ Enterprises (YM4C), which works with young men aged 8-17), Tonya Lynch (founder of Black Light Project, mother of 5 sons and 3 daughters) and Tony Godwin (retired Cary Police Chief, co-founder of Building Bridges, a partnership between African-American pastors, community members and Cary PD).
*This episode of First in Future was recorded on Thursday, June 4th, and reflects information that was up-to-date at that time.*
View the slides here.
Listen to the podcast or Watch Zoom Video
Highlights & Resources:
What have you been talking to your children about lately?
Tonya J. Lynch: Conversations have been about understanding historical context and roots of what we're seeing. Conversations have been helpful – they understand their role in the future. We're passing this torch to them of understanding activism, equity and equality. 
Working with young men – how have you been talking to them lately?
Troy Johnson: The last week there have been uncomfortable, courageous conversations – that's where we have to be, checking in on the emotional state of children and how they're processing. Allowing them to process and understand that it's ok to be angry. How we filter that emotion will gain the end result. It's our job and my purpose to give love and hope to this generation so we can find our way out.
What have you heard from fellow police officers the past few days?
Tony Godwin: Hearing a wide, vocal denouncement of what happened in Minneapolis. This incident, more than any other, has brought law enforcement to speak out. We haven't denounced other officers' wrongdoings publicly, and finally this has been a very widespread reaction throughout the country and here locally and regionally. 
Is police training improving things statistically?
Godwin: Locally, the on-going training has been effective. It has opened hearts and minds of LE officers and has started the conversations that need to be had. Need to have the emotional intelligence to understand why people feel the way they feel and own our part in that. We've got a lot more to do, but we're moving in that direction.
What happens in barbershop rap sessions?
Godwin: Bring people together to have conversations about anything and everything – allows us to gain perspective that we personally don't have in a safe environment where you can be honest and vulnerable. Opportunity to see police officers and citizens growing in understanding about issues around us.
How does an officer find balance?
Godwin: Sad part is I know the hearts and minds of these men and women standing on that line. That's difficult but at the same time we have a job to do to protect citizens, business owners, and their property. We have to try to find the balance of respecting the right to assemble and protest. It's two different groups of people from what I've seen – people that are legitimately protesting and people capitalizing on the opportunity. 
Purpose of YM4C?
Johnson: Was watching my son going through transition from elementary to middle school, dealing with bullying/shaming. Asked the principal if I could eat lunch with the kids and got to know the young people and why they were using that behavior toward each other – helped mend those relationships. I wanted to be better not bitter and break that cycle. We created a formula of fellowship over a meal, positive conversation and team-building activity.
How do you help a young person be better, not bitter?
Johnson: Being bitter, mad, frustrated, disgruntled is important. Those are emotions that should be recognized. But in those moments, seek wise counseling in someone you can trust to have vulnerable, courageous, sympathetic, empathetic conversations with. It's important to have those conversations to help them process. We need to recognize our own phobias and biases to help a child do the same.
What's the importance of the Black Light Project in this time?
Lynch: What black men face is a taught fear from others that they are dangerous, by virtue of the melanin in their skin. We have to challenge those things. Criminality can be imputed into something as simple as a headwrap, or hairstyles, or dress. By the time that police officer shows up, he has 20+ years of bad stereotyping pumped into him. What program is there in place that's going to unlearn that in six months to a year? Black Light Project wants to challenge preconceived notions. When we listen to narratives, it humanizes people.What would change look like?
Lynch: Once we hear people, we have to be willing to be part of the solution. Beyond symbols of solidarity, there has to be meaning, truth and action. It's going to take some serious introspection and commitment to change. It begins with allowing communities to hurt, to voice their needs and to collectively create the agenda they need to be a strong community. 
What would policy change look like in a police department?
Godwin: We need leadership in law enforcement, church, healthcare systems, financial institutions. Every entity in America needs to be talking about this, needs to step up and be a leader in their way and help lead change and conversation in their organization. Change looks like all of us coming together and collectively creating a better community. 
What do you think about the polling/data?
Johnson: The data speaks to the positive in humanity – there's a lot more good than bad. It's important to put those "bad apples" in context. When you're in a position of power, we can't afford to have that hardened heart or bias because that gives you the opportunity to make decisions based on that. 
Get involved in platforms – here in Raleigh they have PACT. Mobilize those efforts to demand policy to hold in power accountable for acts of bias. Celebrate mindset and lifestyle of inclusion, love and respect without forgetting disparities that an unjust system has created and hold them accountable for swift justice and change in policy.
Closing thought/perspective?
Johnson: I believe that leaders should approach leadership from the perspective of being willing to put others' needs above your wants. Until we take accountability for our actions and how we think – until we're able to start at home – it will be a tough road. We move forward by being comfortable being uncomfortable. 

Have conversations using RASA – receive the emotion, acknowledge it, summarize it, ask questions.

Godwin: We need to recognize that we have implicit biases that come to us through our experiences – media, TV, movies – those things help shape how we view the world – and challenge ourselves to unthink the way you would normally think.

It's time to quit accepting people that make racist comments, inappropriate jokes – call that behavior out.

America is really good about moving past things. We need to address this moment and make a change. 

Lynch: Meta-cognition – think about what you're thinking about. How am I processing things? Why do I think that way? 

Be willing to make an impact in your circle of influence. Challenge the way they think. If we do that we can see change move a little faster.