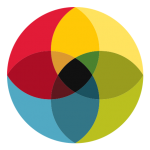 Summary: Leslie Boney, Director of the Institute for Emerging Issues, hosts a series of virtual conversations discussing the impacts of coronavirus (COVID-19) and some of the ways our state is responding.
Join us for this episode (COVID-19 impact on law enforcement and the courts) with guests Cheri Beasley (Chief Justice, NC Supreme Court), Col. Glenn McNeill (Commander, State Highway Patrol) and Fred Forrer (Vice President for Technology, Public Consulting Group).
*This episode of First in Future was recorded on Thursday, May 7th, and reflects information that was up-to-date at that time.*
View the slides here.
Listen to the podcast or Watch Zoom Video
Highlights & Resources
How hard has it been to adjust? What are the challenges?
Chief Justice Cheri Beasley: There are over 300 court facilities in NC that hear hundreds, sometimes thousands of cases in courts every day. Not being able to hold court traditionally has presented challenges for people who need access and services the most.

Col. Glenn McNeill: Troopers are in the business of public safety, and dangers to troopers have increased. The work we do is ever-evolving, and now we're adding in the personal safety element (PPE, social distancing) while responding to situations on the roadway.
Fred Forrer: From talking to law enforcement across the country, we've heard that COVID-19 has made a stressful job more stressful – coming into contact with people who display or claim symptoms, plus officers have the risk of taking the danger home through infection.
Chief Justice Cheri Beasley: 
If someone has a matter that doesn't fall into one of the categories listed under the order, go to

nccourts.gov

and look at local administrative orders for guidance, or call your local clerk's office.

To keep staff safe: Some staff are on administrative leave for safety & other purposes. Practicing social distancing in local courts. Some opportunities to wear PPE. Some cases may be heard by telecourt, audio/visual technology or telephonic hearings. 
Have appointed a task force where lawyers, judges, clerks of court, district attorneys, and others will make recommendations for how to expand services of the court safely.

Had already begun improving systems & technology before the pandemic. Still using DOS systems in our courts, not an effective/efficient way of handling business. Have begun the process to have eCourts. 

Varies depending on county and subject matter whether a hearing can be virtual/remote. Some areas of the state don't have access to broadband. Some matters are implausible or constitutionally unfeasible to conduct by telecourt, i.e. holding a trial.

For county jails – local judges, district attorneys, attorneys and sheriffs make assessments on ability to release folks on a daily basis. They're keeping a keen eye on it.

Started a new pro bono initiative to help small businesses with employment issues and get free legal advice: ncprobono.org

While reports of domestic violence are down, the incidences of domestic violence are increasing. Impact of sheltering in place can be difficult for people who are living with their batterer. We anticipate to see reports of domestic violence & child abuse go up once society resumes some of its normal activities. Task force is looking at how to prevent child/domestic abuse at this time and has been in touch with domestic violence advocates to see how they can be of greater service.
Col. Glenn McNeill:
Troopers have experienced people claiming they have COVID – have to then activate exposure protocol and put officers in quarantine. When people make false claims, it impacts our ability to do our job.

We were very proactive. It all started with good communication and witnessing great leadership putting together a plan for citizens.

Because traffic volume has decreased, we've seen higher numbers of top speeds – traveling over 100 mph. Strategically placing troopers where those violations happen.

Community has been phenomenal in supporting highway patrol – making & donating masks, distilleries creating hand sanitizer, etc.

On tech: Dream would be to upgrade infrastructure and computer aided dispatch (CAD) system for the benefit and safety of officers who do a dangerous job. Have a request now to the legislature for $11M.

Technology has been a game changer. When the pandemic started, there were two patrol schools in session that had to be sent home. But with tech, they've continued distance learning. Meetings/conferences have also been converted to virtual platform. Video conferencing is a time saver instead of having personnel travel across the state. Can see that being used in the future.
Fred Forrer:
Have been working in Louisiana & other states to automate the arrest warrant and search warrant process, helping law enforcement and the courts move from paper-based system to electronic system. This would eliminate face-to-face contact/exposure.

Other benefits – reducing time it takes to get a search warrant – going from hours/days to minutes. Real impact from a public safety perspective. The faster you can get the search warrant executed, the faster the officers can get there and preserve evidence. Efficiency of this process saves time & money which can be redirected to other uses.

Nationally, law enforcement does a great job leveraging existing tools & tech – social media, websites, chat functionality. 

In the future: technology is important; look for more opportunities to connect and integrate that tech. Connect systems and databases, making info available to people who need it in real time.