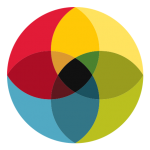 Summary: Leslie Boney, Director of the Institute for Emerging Issues, hosts a series of virtual conversations discussing the impacts of coronavirus (COVID-19) and some of the ways our state is responding.
Join us on this episode of the series with guests Thom Ruhe (President and CEO, NC IDEA), Noah Wilson (Program Director of Growing Outdoors Partnership, Mountain BizWorks), and Donald Thompson (CEO, Walk West) as they discuss entrepreneurship in the time of COVID-19.
*This episode of First in Future was recorded on Thursday, April 30, and reflects information that was up-to-date at that time.*
View the slides here.
Listen to the podcast or Watch Zoom Video
Highlights & Resources
What's going on in the world of entrepreneurship now?
Donald Thompson: Everyone is experiencing fear, uncertainty and doubt at the same time at a magnitude that nobody has ever dealt with before. No game plan, no book or seminar. Creativity and innovation, now more than ever, is going to be a superpower.

Thom Ruhe: In both the financial crisis and post-9/11, we knew we would get back to some form of normalcy. But now, we don't have certainty that things will be normal soon. It's uncertainty amped up exponentially, unprecedented from anything I've experienced.

Noah Wilson: Seeing a need to pivot and let go of best-laid plans. People are grieving right now for their plans and their futures. Hopefully we'll be able to get folks through those stages to be able to look into the future with excitement again.
Entrepreneurship in NC before COVID-19:
Every month, 1 out of 370 adults was starting a business, about 80% of which would survive the first year

NC is #20 in entrepreneurs per 100K people

#20 at the rate at which we patent

#14 in venture capital

#16 in academic research

#16 in percentage of college-educated population that moves here, which is one indicator of entrepreneurial vibrancy
Donald Thompson: 
There's been an emotional hit in terms of morale. But we're willing to fight harder because at least we still have the opportunity. We're having to produce massive value to our clients and be sharp in our campaigns, because everybody's fighting for attention spans. We are realistically optimistic about staying healthy.

Survive and advance mentality:

To survive, transparency is everything. Make tough decisions with grace. Communicate with investors. Be efficient in marketing. Innovate quickly.

To advance, retool and reskill. Educate and train your clients. Make sure you have CEO buy-in. Partner with like-minded firms.
Our roadmaps and advocates for diversity & inclusion (D&I) need to show how to institute D&I into everyday life. We have to have business leaders who care about D&I and can speak about how it's the right thing to do and it positively affects business.

What inspires him is the characteristics of leaders that are still trying to do something radical and forge ahead while bringing others with them through mentoring.
Thom Ruhe: 
Everyone has the same entrepreneurial potential. What isn't equal is access to the resources, networks and opportunities. As an organization, we have to place value on engaging the community to give them those. At NC IDEA, no less than half of our time, treasure, and talent has to be in service of women, people of color, and folks from rural communities. 

Moved ahead with grant cycle because the need is greater now than ever before. We continue to invest now because economically, if we neglect today, we'll pay the price tomorrow. If we invest today, we'll be the beneficiaries tomorrow.

The biggest opportunity right now is rethinking and redefining economic development to increase the focus on entrepreneurship. We need to value entrepreneurship and the start-up ecosystem more, from a policy perspective. How do we make it easier to start and grow great companies? Policymakers need to invest in understanding how entrepreneurship contributes to solving big problems and creating jobs. Change the way we think about investment to include entrepreneurship, not just attracting and retaining big companies.
Noah Wilson: 
A peer network matters to attracting businesses. If you don't have a strong business environment already by nurturing community startups/businesses, it will be hard to attract other businesses. Need to balance the attraction model and the start-up ecosystem.

In western NC, seeing a wave of local government supporting community businesses: Buncombe County, Haywood County, City of Shelby.

Many NC manufacturers have pivoted to manufacturing PPE, and are using 

Supply Connector

, a marketplace connecting manufacturers with those who need PPE. We're seeing companies across the state who have the capacity to be innovative stepping up right now. SylvanSport is a great example; as their CEO Tom Dempsey says, "We're not just the type of team to just accept circumstances, go home and wait. We solve things."

The Great Pause Pivot Project: Imagine if we thought of the PPP not as a life ring to cling onto for 8 weeks, but as an 8 week product market fit accelerator program. We need to use this 8 weeks as a runway for us to adapt what the next year will look like.

We need to create strong networks and shared solutions. This problem is too big for silos and egos to get in the way. Entrepreneurs need to support one another through the hardest times to come.
Final Thoughts:
Thompson: Share your idea with others (especially those you respect) to learn more about the idea. Don't stop with one good idea – keep flexing your creative muscle and try a lot, and fail.

Ruhe: In this hardship, some people are going to find their entrepreneurial mindset, starting to see problems as opportunities. We see resilience from companies that start during downturns because they figure out how to act proactively. Empathy is also so important right now.

Wilson: We're going through a journey, not an event. This is our collective moment as a country to find our entrepreneurial, pioneering spirit, to triumph over adversity, to start new things, and to end up in a place we're excited about.

Thompson: I 100% am optimistic about where we're heading. I'm a believer in the entrepreneurial mentality overcoming adversity. You don't become a champion without an opportunity to prove it. Then you can help others with the next crisis that comes.