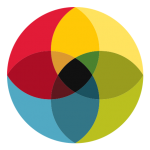 Summary: Join us for part five of the series with guests Mike Darrow (Executive Director, Feeding the Carolinas) Tessa Thraves (Farm to School Coordinator, NC State University Center for Environmental Farming Systems) and Sarah Blacklin (Program Director for NC Choices, NC State University Center for Environmental Farming Systems) as we discuss food and hunger in North Carolina during the crisis.
*This episode of First in Future was recorded on Thursday, April 16th, and reflects information that was up-to-date at that time.*
View the slides here.
Listen to the podcast or Watch Zoom Video.
Highlights & Resources
Restaurants have laid off more than 3 million workers nationally 

In NC, grocery store sales are up 30% from this time last year

But a lot more people are food insecure now – 60% of kids in K-12 on free & reduced lunch, adults who have typically depended on food pantries that now can't, adults who have lost jobs, etc.
What has COVID-19 done to food distribution in NC?
Mike: Seen a dramatic, rapid change in terms of food insecurity and volume – an explosion of folks needing food while also a disruption in food supply chain for food banks to be able to get food, both donated and purchased
Tessa: Schools are shifting how and what they can get kids; 1 in 5 kids are food insecure in NC but 1 in 4 kids of color are
Sarah: The public is thinking more about supply chains and leaning on local sources. We have the food supply to provide local food to communities but relationships/networks need to be made. 
MIKE DARROW (Executive Director, Feeding the Carolinas)
8:25 – 20:00
In NC, 1 out of 7 adults and 1 out of 5 children are food insecure = about 1.5 million North Carolinians, and NC ranks in the top third of states in the country for food insecurity – and that's before the pandemic

Food insecurity = not knowing where your next meal is coming from or how to afford it 

Need for food banks exploded over a short amount of time, but donations to food banks have virtually stopped. Almost all the food being given out now has been purchased and it's difficult to buy the food while competing with other wholesale buyers. There is a farm to food bank program, but still need nonperishable goods.

On top of that, volunteering is down and also must comply with social distancing standards.

Other food banks can't help because everyone's in the same boat (unlike during a natural disaster when only some food banks are affected).

Feeding America (national group) is focusing on financial support, talking to suppliers at the national level to try and solve the supply chain problem, and working with federal government for support.

How can people help? 
TESSA THRAVES (Farm to School Coordinator, NC State University Center for Environmental Farming Systems)
20:12 – 32:17

Resources:

Text "FoodNC" or "Comida" to 877-877 to find your nearest food location

Call 211 – tons of pandemic support

No Kid Hungry

– maps of where to get meals, how to get delivered meals

Emergency EBT expansion has gone through (expanding who qualifies for EBT) but it's a challenge to get money to people who newly qualify

Most school districts are still putting out meals – estimated 1.2M meals over 1K sites in first week 

Where safety or supply chain issues have impacted school nutrition, they're partnering with other organizations – restaurants, caterers, etc.

NC offers fresh food options. Schools that have a farm to school program in place can ramp that up but are still facing staffing challenges 

Need to look at resiliency strategies and community-based food systems for folks providing food to families

Some school districts don't have supplies (baggies, clamshells, etc.) because of supply chain. Relationships can solve that – a lot of those suppliers are out there but need to know about it.
SARAH BLACKLIN (Program Director for NC Choices, NC State University Center for Environmental Farming Systems)
32:23 – 42:31

We're used to having an abundance of affordable items at our fingertips, but now we're seeing delays on a global scale in labor, packing, shipping, distribution, etc.

Messing with purchasing cycles by hoarding is one of the worst things we could possibly do right now

There's a huge shift in the complexity of our supply chain right now. "The more we can collaborate and build resilience on the local level, the better we'll be, not just for this crisis but for future crises, especially as we're looking at a changing climate and all sorts of things here in NC and globally."

We have an opportunity to maximize local and regional sources in supply chains, which would have benefits not just for the number of people we could feed but also for jobs and better overall nutrition

Food waste is one of our biggest national/global issues

If we can work on cold storage and work with local farmers, we could get products out to those who need it 

Works on a program called

Meat Suite

– online directory to connect suppliers in the state with eaters – customers can look for local meat in bulk, buy safely, and become educated consumers
What policy would be helpful? 
MIKE: Streamline/speed up/loosen up regulations. Any policy that helps get food to more people.
TESSA: Get money to school nutrition, prioritizing addressing food insecurity and local purchasing – connecting school nutrition with farmers/cooperative extension

SARAH: Scale-appropriate regulation. Local food systems are different models than global systems – have better understanding of their needs, especially on processing and supply chain end – small scale meat producers and processers have to adhere to the same regulations as larger corporations and that's very difficult for mom and pop businesses to operate
Stories of hope?
MIKE: Watching the passion and dedication of food bank leadership/staff. So many people saying "how can I help" – love how North Carolinians react in these times

TESSA: dedication of nutrition staff, their commitment to kids and local purchasing
SARAH:

Carrboro United

grassroots movement – a la carte ordering system from restaurants and farmers – keeping the money in the community, templating the model across the state