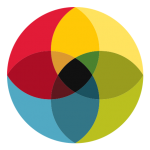 Summary: The Director of the Institute for Emerging Issues, Leslie Boney, will be hosting a series of virtual conversations discussing the impacts of coronavirus (COVID-19) and some of the ways our state is responding. In this episode he talks with Keith Sutton, the chair of Wake County Public School System (WCPSS) school board, Jeff Cox, president of Wilkes Community College (WCC), and Hope Williams, president of North Carolina Independent Colleges and Universities (NCICU). The guests discussed how schools at K-12, community college & university levels are dealing with transitioning learning online almost overnight.
*This episode of First in Future was recorded on Thursday, March 26, and reflects information that was up-to-date at that time.*
View the slides here.
Listen to the podcast or Wach Zoom Video
About 2.6 million students across K-12, community college & university systems + their teachers and instructors = a little more than 1/4 of the people in our state who are trying to figure out the online learning dilemma right now

More people means some slower internet speeds – down in 84 of 200 biggest cities in NC
Keith Sutton (chair of Wake County Public School System school board)
7:37 – 22:04

Resources:

First step was setting up infrastructure to support students, teachers & parents and provide meals

Cafeteria & nutrition staff are working in food production to provide meals. Community partners – churches, restaurants, local chefs – have volunteered to help. Looking at how they can provide dinner to some families to complement the breakfast & lunch distribution.

Getting devices for 162,000 students is a challenge but they think within a couple weeks, they should be close – at least every family/household will have access to at least 1 device. Ordered 10,000 new devices and went back into the school buildings and to get devices from the technology carts to give out to students.

Have heard from parents that they want students learning new content. Parents can assist with the support/guidance of teachers. We're moving into a more well-rounded learning environment involving teachers, parents, and community.

Inspired by teachers and how people now value, understand, and appreciate the work of teachers
Jeff Cox (president of Wilkes Community College)
22:34 – 34:37
Resources:

The complexity of the issue is real – many types of students, locations, course types, etc.

But resiliency of faculty/staff has been amazing

A lot of content is very hands-on curriculum – particularly in technical fields (welding, etc.), health care (nursing, etc.) Luckily students already had a number of hours of hands-on learning but would love to get back to finish up lab/practical hours before the end of the semester.

May have some students this spring who can't finish – looking at creative scheduling, extending into summer terms to finish. But the majority will complete on time this spring semester. Leaving open the possibility of extending where it's not fair to the students to pass them without the skills (i.e. clinicals).

There is potential to forward tuition to a future semester – but still trying to solve it from a resource perspective
Hope Williams (president of North Carolina Independent Colleges and Universities)
34:47 – 46:45

Independent colleges & universities have 36 institutions, 90K students, 66K employees

A lot of students already do online learning (international, out-of-state)

All are going to remote learning – extended spring break to give faculty time to get courses online

Still have a number of students on campus – international, out of state, homeless – that can't get back home right now

Big challenge – making sure people have connectivity at home

Some providers are providing continuous services/or for free

Luckily all schools have internet connection – have a good connectivity backbone in place and are working with community partners to get connectivity for everyone at home

Inspired by students who are rebounding so well to learning in new environment and faculty who haven't done online learning before