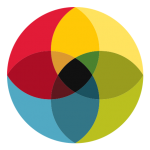 Summary: The Director of the Institute for Emerging Issues, Leslie Boney, will be hosting a series of virtual conversations discussing the impacts of coronavirus (COVID-19) and some of the ways our state is responding over the next few weeks.
Joining us this week for part one of the series with our special guests: Jeffrey Sural (Director of the Broadband Infrastructure Office under NC Department of Information Technology), Mebane Rash (CEO of EducationNC), and Rev. James Gailliard (Senior Pastor of Word Tabernacle Church and Representative of Nash county in the NC General Assembly).
*This episode of First in Future was recorded on Thursday, March 19, and reflects information that was up-to-date at that time.*
Listen to the podcast or Watch Zoom Video
Highlights and Resources
View the slides here. 
Jeff Sural (Director of the Broadband Infrastructure Office)
6:15 – 21:45
People have been sent home to work remotely; students have to take courses from home; how well-prepared is the state for this situation? 
Broadband Infrastructure Office is working with NC Department of Public Instruction and the governor's office on solutions. A lot of internet service providers and computer vendors have stepped up, offering help in various ways.

Visit

NCbroadband.gov

to find which providers are offering services in your area. Obviously, if you don't have internet, you can't go to that webpage. Teachers, administrators, libraries, faith/anchor institutions should be encouraged to go online for others and spread the word. 

If you don't have internet access, stay close to the best means of communication you have. 
What's the best idea you've heard?
We're focused on getting home or individual access, maybe through hot spots or wifi. 

Caldwell County program (supported by Google) puts wifi devices on buses to park in different areas and provide access to parts of the county that don't have access.

Providers are stepping up with low-cost offers or relief for 60 days without payment, debt forbearance. 
Can broadband infrastructure handle increased usage?
It will be a challenge – but depends on situations at your house, your ISP, your household. If your whole family needs the internet, you may need to adjust by working at different times and spacing out online learning.
Mebane Rash (CEO of EducationNC)
21:50 – 36:05
How are school systems figuring this out? Who's leading?
Disruption prompts system change, i.e. hurricanes and education. This will be a new normal. Education and the experience of learning is going to change, and the role of teachers and school leaders will shift.

The leaders who will do well are adopters of change management – flexible, resilient, knowing they'll have to adapt every day.

Sharon Contreras from Guilford County

is doing a good job bringing together a team for emergency preparation plan and focusing on process.
What else has impressed you?
Charter has announced they are offering free access to broadband and wi-fi for 60 days for K-12 and college student households who do not currently have a Spectrum subscription at a service level up to 100 Mbps. To enroll, call 1-844-488-8395.
What about students & food insecurity?
Other resources?
Tips on remote learning

from Northeast Academy for Aerospace and Advanced Technologies (NEAAAT)

Teachers of the Year – virtual lessons daily on

YouTube

 

Trainings for public schools and community colleges on virtual teaching

EdNC hosted

webinar

on distance learning

Check EdNC

website

for daily updates

Reach out to EdNC and tell them what you need. There is no road map for this. We want to serve you and need to know what you need.
Rev. James Gailliard (Senior Pastor of Word Tabernacle Church and Representative of Nash County in the NC General Assembly)
36:27 – 47:22
How has your church had to adapt?
Word Tabernacle Church will be livestreaming and broadcasting their services and Bible studies.

Can receive offering electronically, but still saw a sizable income loss.
How can the church offer a comfort/support network?
Can still interact with congregation, just on a much smaller scale, i.e. meeting in smaller groups, sending handwritten notes.

Some small churches can still meet, as long as they're operating under the NC guidelines for assembly.
What about ministries and outreach programs?
We have suspended everything through the end of March while we get reorganized so that we don't inadvertently harm people. Will restart some of those in April.

We're meeting with restaurants to develop relief efforts specific to the hospitality industry.

Not stopping the work, just taking a step back and reevaluating what's best for the community.
Advice for smaller churches?
Know your congregation, interact with them in ways that you still can – call them, write notes, drop things off at homes, check in on seniors, run errands.
What message can you give that will give hope?
The church has survived every crisis. In our faith tradition, the church was birthed in crisis. We're going to be fine.

This is a unique opportunity to truly be the church, albeit with adjustments.