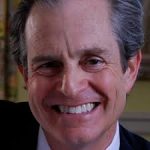 Summary: If you're any kind of business or policy enthusiast and live in the Carolinas, chances are you've watched the Carolina Business Review. It's been on the air since 1991 and is getting close to 1,500 shows. Each week on the show, there are guests from North and South Carolina talking business, education, or public policy with its host Chris William.
Over the past 29 years from his perch at the host's desk for the Carolina Business Review and his day job with Wells Fargo, Chris has seen explosive growth in the Carolinas.
On this week's episode, we talk to him about getting ready for continued growth, the coming recession, what he's learned from talking to thousands of successful people and how to improve the quality of our public dialogue.
Listen to the podcast: