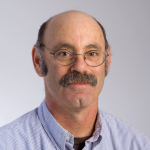 Summary: Research shows that whenever a new economic development project is announced as bringing in jobs to a country, less than half of those jobs go to residents of that county and less the 2% of the jobs go to people who are unemployed in that county. The governmental and personal benefit of jobs is largely regional.
This week's First in Future guest, Dr. Mitch Renkow of NCSU talks about this research and commuting patterns connected with those jobs. If you want to learn more about those commuting patterns and what is happening in your home county. Go to emergingissues.org and check out the "NC County Snapshot" on the resources page to see what percentage of workers in your home county leave each day and what percentage of workers are coming in from other places.
Listen to the podcast:
Read Dr. Mitch Renkow's IEI article titled "Population Deconcentration and Job Growth in North Carolina".