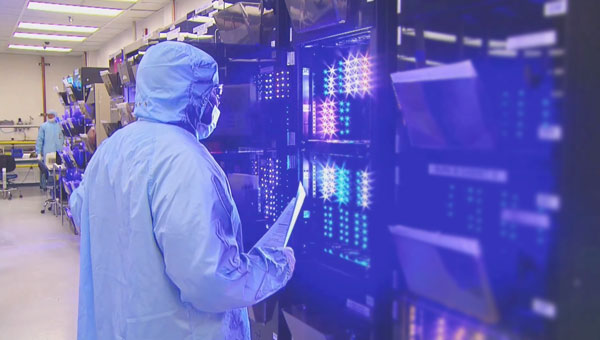 For decades, manufacturing was a recognized cornerstone of our state's economy. Large factories and assembly lines offered jobs to many, and the state made a name for itself in the sector. As manufacturing companies moved overseas or replaced workers with technology in recent decades, however, we mistakenly began to view manufacturing as a dying industry. Parents encouraged their children to "stay away from the factory floor" and choose career paths in "knowledge" jobs tied to the digital economy.
But manufacturing isn't dying, at all. Instead of being replaced, manufacturing has used the digital economy to transform itself.
Across North Carolina, highly skilled workers and robots are building products today more efficiently and creatively through new technologies. Companies no longer rely primarily on internal talent, but integrate themselves horizontally, working across multiple sectors and platforms to manufacture innovative products. This creates new breadths of opportunity for small and medium sized firms.
The outcomes stridently call for greater strategy in communities across the state. Manufacturing offers the biggest return on investment nationally. For every dollar of output, it generates $1.35 of wealth elsewhere in the economy. To put that in perspective, the finance sector generates $0.63 in comparison.
This is all great news for North Carolina. We are the fourth largest manufacturing state in the country, and the largest in the southeast.
The sector provides higher- wage jobs and wealth in communities, although not the number of jobs it has offered in the past. That said, not all communities are capitalizing on the possibilities. Those that are matching their assets to opportunities in the sector are experiencing success. Others will need to think about how to build assets and create a collaborative environment in which new manufacturing can grow and thrive.
If we are to have returns on our investments in Gen Z, they will need ample opportunities to participate in what is being dubbed "The New Industrial Revolution." As such, we will focus the state on this sector as our 2013 emerging issue.
Join us,
Anita