New HOme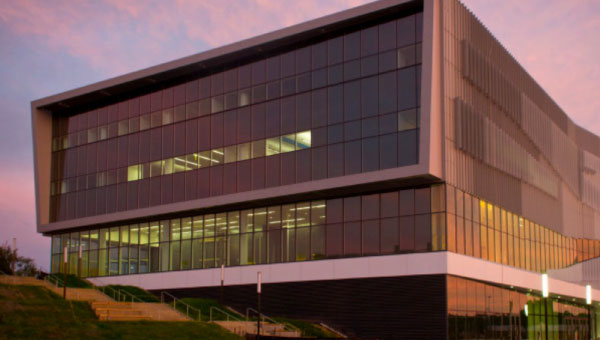 IEI starts this year in our new home at the James B. Hunt, Jr. Library. For centuries libraries have served a distinct role as repositories of, and incubators for, ideas. We are honored that IEI's work with you to generate and implement good ideas qualified us to be co-located in such an important space.
While you have heard much about IEI's construction of the Emerging Issues Commons, you should not overlook the other aspects that make the Hunt Library a particularly unique place in North Carolina. With its Creativity Studio, Teaching and Visualization Lab and BookBot, this building provides the height of technological innovation for today's students. One of the features I find most interesting about this library is its Makerspace, a lab for creating working prototypes, architectural models, and other objects. Tools include 3D printers, a 3D scanner and a laser cutter, enabling any student with an idea for product design to bring it to life. That's 21st century learning. 
New Ideas
I'm happy to see students at NC State using the Hunt Library to participate in today's production process. Even more thrilling is hearing your ideas on how students in grades K-12 across North Carolina may share such experiences.
Last month, I asked you to suggest ideas for the 2013 Emerging Issues Forum agenda that, if brought to scale, could feed an adequate pipeline of young people energized about manufacturing opportunities. You sent many great suggestions on ways to:
Get administrators, teachers and students off campus and on the floors of today's factories.
Teach manufacturing skills as part of the school or extended day curriculum.
Use the media to promote emerging opportunities in manufacturing.
Thanks for sharing your thoughts. They shaped the K-12 session of the 2013 Emerging Issues Forum.