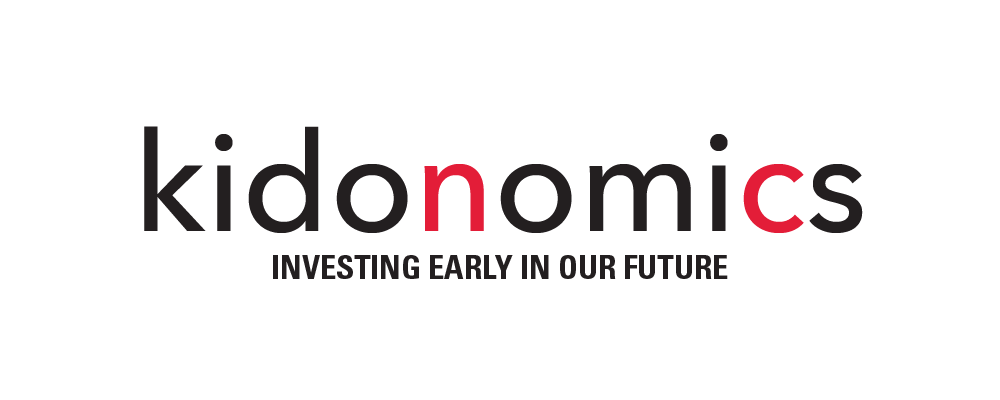 Highlights from the 2017
Focus Forum
---
Did you miss out on attending the February 7, 2017, Emerging Issues Focus Forum, kidonomics: The Economics of Early Childhood Investment? View a selection of clips from the live UNC-TV broadcast on the North Carolina Channel's YouTube channel, and speaker presentation highlights below!
---

Speaker Presentations
---
Focus Forum 2017
---
SPEAKER BIOS
Chancellor Randy Woodson, North Carolina State University
Dr. Randy Woodson, the 14th chancellor of North Carolina State University, is a nationally recognized scholar and academic leader and oversees the largest university in North Carolina with more than 34,000 students and a budget of $1.4 billion. Under his leadership, NC State has built upon its reputation as a preeminent research institution and has witnessed many transformative changes.Chancellor Woodson has extensive experience as a member of university faculty and administration with a reputation for consensus building throughout his 30-year career in higher education. He came to NC State from Purdue University, where he most recently served as Executive Vice President for Academic Affairs. Dr. Woodson is an internationally renowned plant molecular biologist specializing in reproductive processes in agricultural crops. He earned his undergraduate degree in Horticulture from the University of Arkansas and his M.S. and Ph.D. degrees in Plant Physiology from Cornell University.
Leslie Boney, Director, Institute for Emerging Issues
Leslie Boney leads the Institute's efforts to identify key issues of importance to the state and develop consensus for action to address. Prior to joining the Institute, Leslie was Vice President for International, Community and Economic Engagement at the UNC system office, coordinating efforts to extend university expertise and services throughout the state.While serving in the NC Department of Commerce and Governor's Office, Leslie coordinated the state's efforts to redesign rural development policy, increase volunteerism, and reform welfare. At the nonprofit MDC, he managed a two-state effort to help rural communities recover from manufacturing job loss. A former teacher and reporter, Leslie serves on the boards of the Food Bank of Central and Eastern North Carolina and the Rural Economic Development Center. He received a B.A. from Amherst College.
Jack Cecil, Chair, Institute for Emerging Issues National Advisory Board; President, Biltmore Farms LLC
John F. A. V. "Jack" Cecil, president and chief executive officer of Biltmore Farms in Asheville since 1992, has focused its ventures on his five tenets of community development: healthcare, education, economic development, quality of life and the environment, and the arts and crafts of the region. This has made for a perfect fit with the Institute for Emerging Issues (IEI) and its similar missions. After joining IEI's National Advisory Board in 2005 and becoming vice chair in 2010, Cecil was named board chair in 2014. An active business and community leader, Cecil has been involved with multiple boards and commissions over the years, including the UNC Board of Governors, the NC Biotechnology Center, the NC Arboretum and the Research Triangle Foundation of North Carolina. Cecil received his M.I.M. from The American Graduate School of International Management and B.A. from the University of North Carolina at Chapel Hill.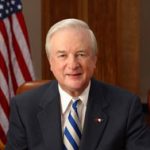 Governor James B. Hunt, Jr. Chair Emeritus, Institute for Emerging Issues National Advisory Board
Jim Hunt (1977-1985, 1993-2001) served four historic terms as governor of North Carolina. Under his leadership, North Carolina public schools improved test scores more than any other state in the 1990s according to the Rand Corporation. In 1999, Hunt called for the state to be first in America by 2010.   He currently serves as Chairman Emeritus, Institute for Emerging Issues National Advisory Board.
Hunt focused on early childhood development and the improvement of quality of teaching. His Smart Start program received the prestigious Innovations in American Government Award from the Ford Foundation and the John F. Kennedy School of Government at Harvard University.
He received a bachelor's degree in agricultural education in 1959 and a master's in agricultural economics in 1962 from North Carolina State University. He earned a law degree from the University of North Carolina-Chapel Hill School of Law in 1964. He served as lieutenant governor from 1973 to 1977 and as governor from 1977 to 1985. Reelected in 1992 and again in 1996, Governor Hunt served a historic fourth term.
Charles Bowman, Market President, North Carolina and Charlotte, Bank of America
Charles F. Bowman has been a Finance Business Executive of Bank of America Corporation since March 2008 and serves as its Market President of North Carolina & Charlotte. He joined Bank of America in 1996, as an Associate General Counsel supporting business clients within Global Corporate & Investment Banking. Prior to Bank of America, he was a Partner in a law firm where his practice focused on corporate and financing transactions. He served as an Associate Director of the John Motley Morehead Foundation in Chapel Hill, North Carolina. He also serves as a Board Member of Arts and Science Council. Mr. Bowman earned his Bachelor's degree in American Studies from the University of North Carolina at Chapel Hill, where he was graduated in 1978 with Honors and was a member of Phi Beta Kappa. In 1982, he received both a Juris Doctor from the University of North Carolina Law School and a master's degree in Public Policy Analysis from Duke University.
Susan Gates, Special Advisor on Education, SAS
Since 2014, Susan has worked at SAS to improve education systems across the country and, especially, in North Carolina, shaping federal and state education policy through advocacy and initiatives. Previously, Susan was National Director of America's Edge, a business leaders' organization in Washington D.C., whose members advocate for evidence-based education policies. She also spent five years as General Counsel of the Children's Defense Fund, a national children's advocacy organization located in D.C. Susan practiced law for 18 years as a business litigation partner with Hall & Estill, headquartered in Tulsa, Oklahoma.
Kartik Athreya, Executive VP, Director of Research, Federal Reserve Bank of Richmond
Kartik Athreya is executive vice president and director of research at the Federal Reserve Bank of Richmond. Athreya's work has been published in the Journal of Monetary Economics, American Economic Journal: Macroeconomics, the International Economic Review, the Review of Economic Dynamics, the Journal of Economic Dynamics and Control, and other academic journals. He is also an associate editor at the Journal of Economic Dynamics and Control. Recently, Athreya taught a doctoral course at the University of Virginia. His research interests are in macroeconomics and consumer finance. My current research aims to measure and understand household financial distress and debt repayment decisions, to quantify the links between household investments in human capital and in the stock market, and to assess the importance of risks associated with college enrollment for educational attainment and inequality.
Nathan Fox, Distinguished Professor; Chair, Developmental Science, University of Maryland
Nathan Fox is a Distinguished University Professor and chair of University of Maryland's developmental science program. His research interests include: infant and child temperament; development of emotion and emotion regulation; human developmental neuroscience; and development of social cognition.
Fox's expertise has been featured in The New York Times Magazine, The Washington Times, The Times of India and Washington Parent. Fox has served as associate editor of Developmental Psychology and Psychophysiology and as editor of Infant Behavior and Development. He is currently associate editor of the International Journal of Behavioral Development and has authored more than 100 empirical papers and 40 chapters in edited volumes.
Ellen S. Peisner-Feinberg, Senior Research Scientist, Frank Porter Graham Child Development Institute, UNC-Chapel Hill
Ellen Peisner-Feinberg, PhD, is a Senior Research Scientist at the Frank Porter Graham Child Development Institute at the University of North Carolina at Chapel Hill. She has over 25 years of research experience in early childhood education and program evaluation, and has conducted numerous statewide and national studies focused on the quality of early education programs and initiatives; the effects on children, especially dual language learners and children at risk; and quality improvement strategies. She is Director of the National Pre-K and Early Learning Evaluation Center and has conducted several statewide evaluations of pre-kindergarten programs, currently including studies of the North Carolina Prekindergarten Program since its inception and Georgia's Pre-K Program.
Fara Palumbo, Senior VP and Chief Human Resources Officer, Blue Cross and Blue Shield of North Carolina
Fara Palumbo is Senior Vice President and Chief Human Resources Officer at Blue Cross Blue Shield of North Carolina, a leader in delivering innovative health care products, services and information to more than 3.8 million members. Her responsibility is to ensure that the company's more than 4,900 employees are equipped to support and achieve strategic and business goals.
Fara has led the transformation of the company's talent strategy, delivering a compelling and credible employment value proposition and leading cultural change. She is the primary driver behind the company's major life/work initiatives, including the design, development and implementation of a backup childcare center – the first backup center in North Carolina.
Previously, Fara worked at Citibank in New York in a variety of Human Resources leadership positions in both the retail and investment banks, rising to the position of vice president of HR for the Global Securities Division.
Fara was the first executive sponsor for the BCBSNC Women's Employee Network, one of 10 employee networks serving its workforce. She is an active supporter and board member for the Susan G. Komen Triangle to the Coast Affiliate, which invests in breakthrough research to prevent and cure breast cancer. She is also a board member of the Triangle Chief HR Officer Association, an organization created to support senior HR leaders in their pursuit of organizational excellence. She obtained her MS in organizational management from Pfeiffer University and a BA in psychology from Fordham University.
Rob Grunewald, Economist, Federal Reserve Bank of Minneapolis
Rob Grunewald is an economist with the Federal Reserve Bank of Minneapolis. Grunewald conducts research on community development and regional economic issues. He co-authored "Early Childhood Development: Economic Development with a High Public Return" in 2003 and has written several subsequent articles on the economic and social impact of early learning. He frequently speaks to community and business leaders, policymakers, and media throughout the United States.
Grunewald has served on boards and advisory committees for organizations involved with early childhood development, including Think Small: Leaders in Early Learning, First Children's Finance, and the Minnesota Visiting Nurse Agency. He is also a past president of the Minnesota Economic Association. He holds a bachelor's degree in economics and religion from St. Olaf College and a master's degree in applied economics from the University of Minnesota.
Donnie Charleston, Economic Policy Manager, Institute for Emerging Issues
Donnie is a seasoned professional with extensive research and policy experience gained while working in several of the state's leading organizations and institutions. He currently serves as the Economic Policy Manager at the state's leading public policy think tank – the NCSU Institute for Emerging Issues. There he works in collaboration with leaders from the Legislature, local government, and the state's leading corporations on emerging issues of importance to North Carolina's economy. Prior to his work at the Institute, he did stints at the NC General Assembly, the NCCU Juvenile Justice Institute, and the NC Association of County Commissioners.
During his nearly 20-year career in public service he's been involved with several historic policy initiatives. He has also authored numerous articles and reports on the state's economy, and is working on a book focusing on the role of the black middle class in American politics. Donnie is originally from Salisbury, North Carolina. He has earned Bachelor of Science degrees in Sociology and Psychology and an MA in Sociology from North Carolina Central University. His doctoral work at NC State University focused on Economic Sociology.
Page Lemel, Vice Chair, Transylvania County Board of Commissioners
Page Lemel serves the Vice Chair for the Transylvania County Commission.  Page holds a Bachelor of Science Degree in Biomedical Engineering from Duke University.  Since her graduation from Duke, Page has worked as the President and Director of Keystone Camp, Inc., a four-generation family business in Transylvania County, and the oldest private summer camp in the Southeast of the United States. She currently serves as the Chairman of the Transylvania County Schools Educational Foundation, the Vice-Chairman of the North Carolina Youth Camp Association, a member of the First Citizens Bank Local Advisory Board, and a member of the Transylvania Partnership Board of Directors. 

Corina Knott, Chair, Greater Smithfield-Selma Area Chamber of Commerce; Board Member, Partnership for Children of Johnston County
Corina Knott is an account executive with Interstate Outdoor, Inc. in Selma. She is a board member of the Smithfield/Selma Chamber of Commerce and the Central Johnston Rotary Club. She is a graduate of East Carolina University and a Leadership North Carolina alumnus. Corina lives in Garner with her husband Brendan and their son Henry.
Lee Worsley, Executive Director, Triangle J Council of Governments
Lee serves as the Executive Director for the Triangle J Council of Governments. Lee has over 15 years of experience as a local government manager and assistant/deputy manager throughout North Carolina. He began his career as an Assistant to the City Manager in the City of Goldsboro and also served as County Manager in Greene County and Assistant County Manager in Catawba County. From October 2011 until June 2015, Lee served as Deputy County Manager of Durham County where he served as Durham County's Interim County Manager for part of 2014. He has a Bachelor of Science in Political Science, Appalachian State University, and a Master of Public Administration, from The University of North Carolina at Chapel Hill.
Pat Litzinger, Assistant District Superintendent, Harbor District, North Carolina Conference of United Methodist Church; Point Person, Congregations for Children
Pat is an Assistant District Superintendent with the United Methodist Church. He provides resourcing and guidance to churches across Harbor District. His areas of focus include training, coaching, communications, district coordination, community relations and conflict transformation.
He was formerly a Director of Human Resources and Operations for a strategic consulting company. His background includes: corporate training, recruiting, employee relations, performance evaluations, conflict resolution, operations management and communications. Early in his career he served as a counterintelligence agent in the U.S. Army for 8 years with assignments in the US and Europe. He holds a B.S. in Business Management.
Tom Campbell, Creator, Executive Producer and Moderator, NC SPIN
North Carolina Hall of Fame broadcaster Tom Campbell is the creator, executive producer, and moderator of NC SPIN. Tom comes from a rich family tradition of public involvement in North Carolina. His family founded Campbell University as well as WNCT-TV, the first television station in eastern North Carolina.
Tom worked in his family's broadcast business for over 24 years, writing and delivering daily radio editorials. NC SPIN gives Tom the opportunity to involve two of his passions, broadcasting and politics. Prior to starting NC SPIN Campbell was the Assistant Treasurer for the State of North Carolina, licensee of WRAZ-TV "FOX50″ in the Raleigh-Durham market, and co-founder of The Family Business Institute, a consulting firm for family and closely held companies. His My SPIN editorials have appeared in newspapers across the state and he is often a guest of talk radio stations.
Katharine Stevens, Resident Scholar, Education Policy Studies, American Enterprise Institute
Katharine Stevens leads the American Enterprise Institute's (AEI) early-childhood program, focusing on the research, policy, and politics of early-childhood care and education. She also studies the role of early learning in expanding opportunity for low-income Americans and the implementation challenges of rapidly growing early-childhood education initiatives, especially issues of teacher quality.
Ms. Stevens has 20 years of both on-the-ground and research experience in urban education reform. Before joining AEI, she founded and led Teachers for Tomorrow, one of the first urban teacher-residency programs in the United States, which recruited and trained teachers for New York City's lowest-performing schools. She began her career in public education as a preschool teacher in New Haven, Connecticut, and St. Louis, Missouri.
Her analyses and commentary have been published in Education Week, The Huffington Post, Los Angeles Times, New York Daily News, New York Post, US News & World Report, and The Wall Street Journal.
Ms. Stevens has a Ph.D. in education policy from Columbia University, a M.Ed. from Teachers College, an MBA from Columbia Business School, and a B.A. in US history from the University of Chicago.
Elaine Weiss, National Coordinator, Broader Bolder Approach to Education, Economic Policy Institute
Elaine Weiss is the National Coordinator for the Broader Bolder Approach to Education, where she works with four co-chairs, a high-level Advisory Board, and multiple coalition partners to promote a comprehensive, evidence-based set of policies to allow all children to thrive in school and life.  Major publications for BBA include case studies of diverse communities across the country that have employed comprehensive approaches to education. She has authored two studies with EPI economist Emma Garcia on early achievement gaps and strategies to reduce them as well as 2013 reports on how Market-Oriented Education Reforms' Rhetoric Trumps Reality, and Mismatches in Race to the Top Limit Educational Improvement. In 2014, Elaine worked with stellar educators from across the country to author a series of commentaries for Bill Moyers on the many links between poverty and education. She has also authored dozens of blogs for the Huffington Post, the Washington Post Answer Sheet, TalkPoverty, the Nation, and other publications, and been interviewed for numerous radio shows, including Jesse Jackson's Keep Hope Alive show and National Public Radio's The Diane Rehm Show.
Elaine came to BBA from the Pew Charitable Trusts, where she served as project manager for Pew's Partnership for America's Economic Success campaign. In that capacity, she collaborated with some of the nation's most respected researchers to assemble a body of evidence on the economic benefits of early childhood investments. The campaign worked with state partners to engage business leaders to promote effective early childhood programs, based on those findings. Ms. Weiss was a member of the Center for Disease Control's task force on child abuse, and served as volunteer counsel for clients at the Washington Legal Clinic for the Homeless. She has a PhD. in public policy from the George Washington University Trachtenberg School, a JD from the Harvard Law School, and a BA and BS from the University of Maryland, College Park. She lives in Silver Spring, Maryland with her husband and two daughters, both students in Montgomery County public elementary schools.
Secretary Larry D. Hall, Veteran and Military Affairs; Former House Minority Leader, Representative, NC General Assembly, District 29
Larry Hall is a former State House of Representative from the 29th District in Durham, North Carolina. Hall recently served as House Minority Leader for two consecutive sessions in the NC General Assembly. He is a decorated veteran of the United States Marine Corps and he has recently been appointed to head the NC Department of Veterans and Military Affairs. Hall received a B.S. with Honors in Political Science and Business in 1978 from Johnson C. Smith University and a J.D. from the School of Law at the University of North Carolina at Chapel Hill. Hall previously served on the State Economic Development Board, the Duke Medical Center Advisory Board, and been inducted as a Toll Fellow by the National Conference of State Governments.
Senator Ralph Hise, NC General Assembly, District 47
Ralph Hise is currently serving in his second term as Senator for North Carolina's 47th District, representing the people of Madison, McDowell, Mitchell, Polk, Rutherford and Yancey counties. Senator Hise co-chairs the Senate Committees on Health Care, Appropriations on Health and Human Services, and Pensions & Retirement and Aging. He is also a member of the Senate Committees on Finance, Insurance, Redistricting, Rules, and Transportation.
A graduate of Appalachian State University (B.S. – Statistics) and North Carolina State University (M.Ed. – Higher Education Administration), Senator Hise is a statistician and a member of the faculty at Mayland Community College in Spruce Pine. Previously, Senator Hise served two terms as mayor of Spruce Pine. He worked for the NC Victory Campaign under the North Carolina Republican Party in the 2004 and 2006 elections and has served as the chairman and vice-chairman of the Mitchell County Republican Party.
Kate McEnroe, National Economic Development & Site Selection Expert
Kate's focus has been on corporate site selection assignments, and she has developed a particular expertise in labor-sensitive projects. Along the way, her practice has expanded to include ongoing monitoring and evaluation of my clients' portfolios of locations with an eye toward determining the best opportunities to implement expansion and consolidation strategies. In addition, she uses this corporate experience to help economic development organizations refine their targeting and marketing efforts.
Kate McEnroe previously served as Vice President and Principal with Fantus, the company that founded the field of location consulting in 1919. During my 7 years with the company she spent time based in both the New Jersey and Chicago offices and conducted corporate site selection studies and economic development projects at a time when the white collar aspects of site selection were just emerging.
Prior to working with Fantus Kate held a consulting position with the Utilities Consulting Practice of Arthur Young and Company (now Ernst and Young) and conducted several reviews of the positioning and management of customer service functions in electric, gas, and telephone companies. Her career began with AT&T during the period of the Bell System divestiture. After a short period as a marketing strategist, she was charged with the responsibility of selecting locations and opening offices for customer services, billing, and collections operations in the Northeastern Region.
Kathy Higgins, President, Blue Cross and Blue Shield of North Carolina Foundation; VP, BCBSNC Corporate Affairs
In her role as President of the BCBSNC Foundation, Kathy Higgins has led unprecedented growth, including the strategic investment of more than $100 million into North Carolina communities through more than 900 grants to improve the health of vulnerable populations, support physical activity and nutrition programs, and help nonprofit groups improve their organizational capacity. In addition to her duties with the Foundation, Kathy also serves as Vice President of Corporate Affairs at Blue Cross and Blue Shield of North Carolina, overseeing all corporate communications and corporate citizenship functions. During her 25 years of service to Blue Cross and to North Carolina's communities, Kathy has served on numerous state and national boards, including the Carolina Hurricanes' Kids 'n Community Foundation (chair), the Alexander Family YMCA, BESTNC, the Underwood Foundation, NCFOREVER (chair), GoTriangle.
Michelle Hughes, Executive Director, NC Child
Michelle serves as Executive Director for NC Child. Michelle oversees the staff, finances, and strategic direction of the organization. Additionally, Michelle serves as NC Child's primary point of contact to external allies, including policymakers, the media, and private allies.
Michelle has worked in the field of children's advocacy for almost 20 years in North Carolina.  She has served in a number of executive and leadership positions including Project Director of the Partnering for Excellence Initiative at Benchmarks, Executive Vice-President for Prevent Child Abuse North Carolina, and Public Action Director at the NC Child Advocacy Institute, the organizational predecessor to NC Child. A graduate of Loyola College in Baltimore, Maryland, Michelle holds Master's degrees in English and Social Work from the University of North Carolina at Chapel Hill.
Jamie Kilpatrick, Associate Manager, Public Consulting Group
Jamie Kilpatrick, an Associate Manager at Public Consulting Group (PCG) has over 18 years of experience working in the field of early childhood education. Mr. Mr. Kilpatrick has recently lead projects for several leading state's early childhood programs including; Connecticut, Massachusetts, Pennsylvania, New York and North Carolina.  Additionally, Mr. Kilpatrick has provided intensive technical assistance to key state teams as they lead efforts related to early childhood policy and data improvements.
Mr. Kilpatrick also has expertise on early childhood programs from a state and local perspective. In his prior experience as director of IDEA Early Childhood Services in the Tennessee Department of Education, his role was to assist the State of Tennessee address challenges such as federal compliance, stakeholder involvement, fiscal accountability concerns, and data structures. He holds a master's degree in education from UT Martin and a bachelor's degree in sociology and a minor in psychology from the University of Tennessee, Knoxville.
Zulayka Santiago, Director, NC Oral Health Collaborative
Zulayka Santiago joined the NC Oral Health Collaborative as the Director in August 2015. In this role, Zulayka works to convene a diverse group of stakeholders committed to building health equity for all North Carolinians. Prior to joining the NC Oral Health Collaborative, Zulayka worked as an independent consultant, providing leadership, capacity building and technical support on various projects relating to social justice, philanthropy, cooperatives and community engagement. Zulayka holds a Master of Public Administration Degree from University of North Carolina – Chapel Hill with a Certificate in Nonprofit Management and received her undergraduate degree in Pan-African Studies from Barnard College, Columbia University. Zulayka was recently selected to be part of the inaugural class of the Leaders for Health Equity Fellowship Program through George Washington University. She is also a part of the 06-08 William C. Friday Fellowship for Human Relations through the Wildacres Leadership Initiative and is a founding member of Earthseed Land Cooperative.
David Reese, President and CEO, East Durham Children's Initiative
David Reese, President and CEO of the East Durham Children's Initiative, brings more than 20 years of nonprofit leadership experience to the organization. Throughout his career, David's work has focused on creating opportunity for low-wealth families and developing chances for children to succeed. David previously served as chief operating officer for Food Recovery and Distribution at Inter-Faith Food Shuttle. He is past co-chair of Partnership for a Healthy Durham, past vice chair of Northeast Central Durham Leadership Council, a former member of the Boards of Directors for the Rotary Club of Durham and Kidznotes, and has served on the Mayor of Durham's Poverty Reduction Task Force. David currently serves on the Boards of Directors of Durham's Partnership for Children, East Durham Children's Initiative, Leadership Triangle, United Way of the Greater Triangle, and BB&T Bank. In 2006, he was recognized as one of Triangle Business Journal's "Top 40 Under 40" business leaders. David holds a Master of Business Administration. He hails from the Bronx, NY, and lives in Durham with his wife, Iris, and their three children.
Tracy Zimmerman, Executive Director, NC Early Childhood Foundation
Tracy is the Executive Director of the North Carolina Early Childhood Foundation.. Tracy has more than 20 years of experience working on behalf of nonprofit, public interest organizations. Prior to joining NCECF, she led The North Carolina Partnership for Children's (NCPC) communications efforts and served as part of a four-member team, led by NCPC's President, that provided strategic direction for the organization. As part of her engagement efforts, Tracy crafted and obtained funding for the First 2,000 Days campaign. Prior to joining NCPC, Tracy served as the Public Relations Director at FPG Child Development Institute at UNC. She previously served as Senior Vice President at The Hauser Group, a Washington DC-based public relations firm working on behalf of nonprofit organizations and public interest causes. She holds a BA in political science from Washington University in St. Louis. Tracy and her husband, an elementary school teacher, have two children.
Governor Roy Cooper, State of North Carolina
Roy Cooper was elected as North Carolina's 75th Governor in November 2016. Born and raised in Nash County, Roy attended public schools and worked summers on the family farm before attending UNC-Chapel Hill on a Morehead Scholarship. He earned his undergraduate degree in 1979, and a law degree from UNC in 1982. Prior to entering public service, he worked in private practice as an attorney. In 1897, he was elected to serve as a member of the NC House, where he served until 1990. He faithfully served in the Senate for nine years from 1991 to 2000. During his tenure, he was elected as Senate Majority Leader for the time period from 1997 to 2000. In the year 2000, Roy was elected Attorney General where he served as North Carolina's chief law enforcement officer for 16 years.
---