FUTUREWORK: SPEAKERS
31ST ANNUAL EMERGING ISSUES FORUM
FEBRUARY 8-9, 2016
Bill Ackerman
Head of Human Resources, Fidelity Investments
Bill Ackerman is head of human resources for Fidelity Investments and also manages Fidelity's Strategy and Planning Group. During his tenure with the firm, Mr. Ackerman has held a variety of leadership positions. He most recently served as senior vice president of the Planning Office where he led strategy and planning, competitive analysis, KPI development, end-to-end process improvement, and site strategy initiatives. Prior to that, he served in similar roles for different Fidelity divisions. His focus across these roles has been to ensure better business planning, core analytics and execution of key strategic goals. He has worked in both London and Tokyo.
Prior to joining Fidelity in 1999, Mr. Ackerman worked at General Electric for 11 years, where he held a number of business and finance-related roles, working for several different business units around the world. He is a graduate of GE's Financial Management program and Corporate Audit Staff. Mr. Ackerman received his undergraduate degree from Amherst College, where he majored in economics and minored in English. He earned his master's degree from Stanford University.
Robbie Allen
CEO, Automated Insights
Robbie Allen founded Automated Insights, Inc. in 2007 and serves as its chief executive officer. Prior to founding Automated Insights, Inc., Allen was a distinguished engineer of IT at Cisco, where he worked for 13 years. During his time at Cisco, Allen led large-scale IT architecture projects that involved overhauling Cisco's internal infrastructure to a cloud-based solution. Prior to Cisco, Allen worked in IBM's Networking Hardware Division, as well as at Lucent in a variety of software engineering positions. Allen has been very active in the startup community for over a decade, serving as an advisor and mentor to numerous startups and entrepreneurs. Allen received a BS in computer science with a minor in math from East Carolina University (magna cum laude). He has Masters degrees from MIT in engineering management and civil & environmental engineering. He is the author of ten books on a variety of technical topics from O'Reilly, Apress and Addison-Wesley.
Stuart Andreason
Senior Community and Economic Development Adviser, Federal Reserve Bank of Atlanta
Stuart Andreason is the senior community and economic development adviser, specializing in human capital and workforce development, at the Federal Reserve Bank of Atlanta. His major fields of study are workforce and human capital development policy and economic development policy, with a specialization in labor market and socioeconomic conditions in metropolitan areas. Prior to joining the Atlanta Fed, Andreason was a research associate at the Penn Institute for Urban Research at the University of Pennsylvania (PennIUR). There, he helped develop a set of indicators of livable and sustainable communities for the U.S. Department of Housing and Urban Development funded by the Ford Foundation. Previously, he led two nonprofit organizations focused on economic revitalization in small towns in central Virginia and worked as a research associate for the Pew Partnership for Civic Change. He has bachelor's and master's degrees in urban and environmental planning from the University of Virginia and a PhD in city and regional planning from the University of Pennsylvania.
Philip Auerswald
Author, Associate Professor, George Mason University
Philip Auerswald is an associate professor of public policy at George Mason University and leads the Global Entrepreneurship Research Network, an initiative of the Kauffman Foundation. He is also the cofounder and coeditor of Innovations, a quarterly journal about entrepreneurial solutions to global challenges published by MIT Press. His most recent book is The Coming Prosperity: How Entrepreneurs Are Transforming the Global Economy. In June 2013, he led the launch of the National Center for Entrepreneurship and Innovation, an organization dedicated to using the National Mall in Washington, D.C., as a platform to celebrate and support entrepreneurship and innovation. He has blogged and written op-eds for Harvard Business Review, Forbes, The International Herald Tribune, and The San Francisco Chronicle, and he has been interviewed on CBS News Sunday, NPR, and Fox, among other outlets. From 2010 to 2013, he was an advisor to the Clinton Global Initiative, focusing on job creation and market-based solutions.
Senator Chad Barefoot
N.C. Senate, District 18
Senator Barefoot is currently serving his second term in the North Carolina Senate. He is the youngest member of the Senate and represents the 18th District, which includes Wake and Franklin Counties. In the Senate, Barefoot serves as Chairman of the Senate Education Appropriations Committee and Chairman of the Committee on Workforce and Economic Development. Prior to joining the Senate, Barefoot served as a policy advisor to the North Carolina House Majority Leader. In 2010, Barefoot was named an E.A. Morris Fellow for Emerging Leaders in North Carolina. In 2011, he was appointed by the Wake County Board of Commissioners to serve on the Wake County Energy Advisory Commission.
Sen. Barefoot holds a Master of Arts in Christian Ethics from Southeastern Baptist Theological Seminary in Wake Forest, as well as a Bachelor of Science degree with a concentration in public management from Appalachian State University.
Jaylen Bledsoe
Youth Entrepreneur and Tech Prodigy
Jaylen D. Bledsoe is a motivational and professional speaker on the topics of young entrepreneurship, digital strategy, brand development and youth rights. Fortune 500 Companies, including Facebook, Google, and Walt Disney World, are among his clients. Bledsoe is the chief executive officer & founder at Bledsoe Technologies, LLC, in Missouri. He has expertise in start-up businesses, entrepreneurship, venture capital funding and directing marketing platforms targeted towards small and mid-sized businesses. In the past few years, he has focused on expanding Bledsoe Technologies, LLC, as well as growing the number of youth involved in start-up businesses. Under Bledsoe's leadership, Bledsoe Technologies, LLC, has achieved consistent revenue and client growth, quarter over quarter, and has built a roster of hundreds of customers worldwide.
Tim Boyum
Anchor, Capital Tonight, News14
Tim Boyum is anchor of Capital Tonight. He joined Time Warner Cable News NC (then News 14 Carolina) for the launch in 2002 from NBC's affiliate station in Eureka, California, KIEM-TV. As a political reporter and anchor, Tim covered the 2004, 2008 and 2012 Democratic National Conventions, the 2012 Republican National Convention, John Edwards' 2004 and 2008 presidential campaigns, and several gubernatorial and senatorial elections, as well. During the 2008 election season, he also had numerous one-on-one sit down interviews with Sen. Barack Obama and Sen. Hillary Clinton.
Anita Brown-Graham
Director, Institute for Emerging Issues
Anita R. Brown-Graham joined the Institute for Emerging Issues as director in January 2007, following 13 years with UNC-Chapel Hill's Institute of Government. She is a William C. Friday Fellow, American Marshall Fellow, Eisenhower Fellow and recipient of The Order of the Long Leaf Pine. In 2010, the Kenan Institute for Engineering, Technology and Science awarded Brown-Graham a three-year fellowship for a global comparative study on the role of higher education in driving innovation-based economies, and in 2013, the White House named her a Champion of Change for her work at IEI. Brown-Graham was additionally named a 2014 Woman in Business for her policy leadership in the state by Triangle Business Journal. She holds undergraduate and graduate degrees from Louisiana State University, as well as a law degree from UNC-Chapel Hill.
Jack Cecil
Chair, Institute for Emerging Issues National Advisory Board
President, Biltmore Farms LLC
John F. A. V. "Jack" Cecil, president and chief executive officer of Biltmore Farms in Asheville since 1992, has focused its ventures on his five tenets of community development: healthcare, education, economic development, quality of life and the environment, and the arts and crafts of the region. This has made for a perfect fit with the Institute for Emerging Issues (IEI) and its similar missions. After joining IEI's National Advisory Board in 2005 and becoming vice chair in 2010, Cecil was named board chair in 2014. An active business and community leader, Cecil has been involved with multiple boards and commissions over the years, including the UNC Board of Governors, the NC Biotechnology Center, the NC Arboretum and the Research Triangle Foundation of North Carolina. Cecil received his M.I.M. from The American Graduate School of International Management and B.A. from the University of North Carolina at Chapel Hill.
Will Collins
Assistant Secretary, N.C. Department of Commerce; Executive Director, NCWorks
Will Collins serves as the assistant secretary of commerce for the Division of Workforce Solutions. Collins began his career in the textile industry with Burlington Industries. He later went on to serve as Vice President of AW North Carolina, Inc., until his retirement in April 2013. Under his leadership, AWNC received numerous awards and distinctions. In total, Collins has more than 30 years of experience in human resources and economic development, and experience in private sector manufacturing, the community college system, and international business. In addition to his professional responsibilities, Collins has served on boards for the Durham Chamber of Commerce and the N.C. Japan Center, as well as the N.C. Community College System State Board of Directors and the Durham Workforce Development Board. A native of Madison, N.C., Collins graduated from Appalachian State University with a bachelor's degree in personnel management.
Basia Coulter
Co-Leader, Girl Develop It RDU
Basia Coulter is an avid advocate for women in tech and STEM education. Coulter learned to code while working on web projects for nonprofits and later freelanced as a web designer; she now works as a user experience/user designer and developer at Scaling Up Digital Design Studies, a research team at NC State's College of Education. She holds a M.Sc. in biology from Jagiellonian University in Cracow, Poland, and a PhD in neurobiology from the Nencki Institute of Experimental Biology, Polish Academy of Sciences, in Warsaw, Poland, as well as an ASc in design and graphic technology from SUNY Ulster in Stone Ridge, N.Y. Since January 2015, she has served as co-leader of Girl Develop It RDU, a local chapter of a national non-profit that helps women of diverse backgrounds achieve their technology goals and build confidence in their careers and their everyday lives.
Sandra Merkel DeJames
Member, Emerging Issues Forum Working Group
Sandra Merkel DeJames, Ph.D., is an technology development and commecialization expert. She previously worked with Novozymes as manager, Cusiness Creation, Biobusiness Development and Acquisitions. Dr. Merkel DeJames has extensive experience in the biotechnology industry in direct research, global technology commercialization and new business creation. She is experienced in identifying new technology applications, integrating next-generation market needs with technology, and strategy development for new market entry.
Devin Fidler
Research Director, Institute for the Future
Devin Fidler directs the Institute for the Future's Workable Futures Initiative and enjoys regularly working with organizations to lay the foundations today to lead in tomorrow's talent landscape. His interests center on applying foresight to strategy, with an emphasis on the impacts of emerging technologies and shifting approaches to organizational design. He sees organizations as systems designed to activate workforce know-how in the right places and at the right times. From this perspective, he argues that in a post-globalization world, all management is knowledge management.
He holds a BA in history from the University of Colorado, and an MBA with a focus on innovation in emerging markets from Budapest University of Economics and Institut des Hautes Etudes Economiques et Commerciales in Paris. Devin also participated in the inaugural class of Singularity University, a NASA- and Google-sponsored program focused on harnessing emerging technologies to meet humanity's grand challenges.
Martin ford
New York Times Bestselling Author and Entrepreneur
Martin Ford is the founder of a Silicon Valley-based software development firm and the author of two books: The New York Times bestselling Rise of the Robots: Technology and the Threat of a Jobless Future and The Lights in the Tunnel: Automation, Accelerating Technology and the Economy of the Future. He has over 25 years of experience in the fields of computer design and software development. He holds a computer engineering degree from the University of Michigan, Ann Arbor, and a graduate business degree from the University of California, Los Angeles.
Paul Gage
Director, FTCC iCar Program; Creator, CollisionU

Paul Gage is the Director of Transportation Services Technologies and creator of CollisionU, the post collision remanufacturing program at Fayetteville Technical Community College. He came to FTCC as an automotive technical expert and instructional designer from the collision repair and insurance industry.
a
Rick Glazier
Executive Director, North Carolina Justice Center
Rick Glazier is the new executive director of the North Carolina Justice Center. Previously, Glazier served seven terms as a state representative from Cumberland County in the North Carolina General Assembly from 2003-2015. In the House, he served in various capacities including: minority whip, co-chair of the Joint Legislative Ethics Committee, co-chair of the House Education Appropriations Committee, co-chair of the House Judiciary 2 Committee, co-chairman of the Elementary and Secondary Education Committee, and member of the House Insurance, Banking, Military and Veterans Affairs. In 2015, he was awarded the Order of the Long Leaf Pine by Governor McCrory.
Glazier is also a past member of the Cumberland County Board of Education, serving from 1996-2002 and served as chairman of that Board for two years. He later served as a member of the North Carolina Public School Forum Board of Directors and is a recognized state and national conference speaker on issues of public education finance and governance. He has a law degree from Wake Forest University and an undergraduate degree from Penn State University.
Chancellor Mary Grant
Chancellor, University of North Carolina at Asheville
Mary K. Grant, Ph.D., was appointed UNC Asheville's seventh chancellor in August 2014.  Previously, she served for 12 years as president of Massachusetts College of Liberal Arts (MCLA), in North Adams, Massachusetts.
Prior to her presidency at MCLA, she had extensive experience in public higher education. including serving as a senior fellow at the John W. McCormack Institute of Public Affairs at UMass Boston, and several key administrative positions, including director of the Center for Social Policy and assistant vice chancellor for administration and finance and human resources.
Grant holds a Ph.D. in social policy from The Heller School at Brandeis University, a master's degree in public affairs from the John W. McCormack Graduate School of Policy and Global Studies at UMass Boston, and a bachelor's degree in sociology from Massachusetts College of Liberal Arts. In 2012, Grant received an honorary degree from Williams College.
John Hood
Chairman, John Locke Foundation; President, John William Pope Foundation
John Hood joined the Pope Foundation as president in January 2015. He is the former president and current chairman of the John Locke Foundation. Hood helped found JLF in 1989 with the support of the Pope Foundation and served as its president from 1995 to 2014.
Since 1986, Hood has written a syndicated column on politics and public policy for North Carolina newspapers that appears in over 60 communities. He also writes a monthly column, "Free & Clear," for Business North Carolina magazine. Hood is a frequent guest on talk radio and serves as a weekly panelist on "NC SPIN". Hood is the author of six books that cover politics, economics, and North Carolina history. He received his degree in journalism in 1988 from the University of North Carolina at Chapel Hill.
Kevin Johns
Economic Development Director, Austin, Texas
Kevin Johns is director of the city of Austin's Economic Development Department (EDD). He is nationally recognized in the fields of economic development, strategic planning and visioning. His accomplishments include over 200 public private partnerships in communities across America. The International Economic Development Council (IEDC) recognized his department with 3 Gold Medal Awards of Excellence, including Best Response to Globalization, Best Public Private Partnership, and Best Small Business Strategies.
Kevin previously was director of economic development for Palm Beach County, Florida. He was also director of planning of the Atlanta office of the Parsons Corporation and was director of two of the nation's fastest growing suburbs in metro Atlanta. Kevin has a masters degree in city planning from Georgia Tech and a B.A. from Case Western Reserve University.
Anya Kamenetz
Author, DIY U: Edupunks, Edupreneurs, and the Coming Transformation of Higher Education
Anya Kamenetz is an American writer and lead education blogger at NPR. She is a former staff writer for Fast Company magazine, and a columnist for Tribune Media Services. Kamenetz is the author of several books about the future of education. Generation Debt (Riverhead, 2006), dealt with youth economics and politics; DIY U: Edupunks, Edupreneurs, and the Coming Transformation of Higher Education (Chelsea Green, 2010), investigated innovations to address the crises in cost, access, and quality in higher education. Her forthcoming book, The Test (PublicAffairs, 2015), is about the past, present and future of testing in American schools.
Alan Krueger
Former Chairman of the President's Council of Economic Advisers
Bendheim Professor of Economics and Public Affairs, Princeton University

Alan Krueger is the author of Education Matters: A Selection of Essays on Education, and co-author of Myth and Measurement: The New Economics of the Minimum Wage. He has published widely on the economics of education, unemployment, labor demand, income distribution, social insurance, and labor market regulation. Since 1987, he has held a joint appointment in the Economics Department and Woodrow Wilson School at Princeton University.
Professor Krueger served as Chairman of President Barack Obama's Council of Economic Advisers and a Member of his Cabinet from November 2011 to August 2013. He also served as Assistant Secretary for Economic Policy and Chief Economist of the U.S. Department of the Treasury in 2009-10, and as Chief Economist at the U.S. Department of Labor in 1994-95. He received a B.S. degree (with honors) from Cornell University's School of Industrial & Labor Relations in 1983, an A.M. in economics from Harvard University in 1985, and a Ph.D. in economics from Harvard University in 1987.
Matt Martin
Regional Executive, Federal Reserve Bank of Richmond
Matthew Martin is a native of Lancaster, Pa. He earned a degree in economics from the U.S. Military Academy and a doctorate in economics from University of Delaware, Newark, Del. Martin joined the Bank in 2006, in the research department at the Charlotte branch as a regional economist. He was promoted to senior vice president and Charlotte regional executive on March 1, 2009, responsible for branch leadership and regional outreach in North and South Carolina. As regional executive, he assumed responsibility for districtwide outreach on Jan. 1, 2010. Prior to joining the Fed, he worked as an economist for Moody's Economy.com and the U.S. Congressional Budget Office.
Carol Moore
K-12 Science Curriculum Specialist, Catawba County Schools
Incoming Director, STEM West
Dr. Carol Moore is the K-12 Science Curriculum Specialist for Catawba County Schools. She is working toward transitioning to the directorship of STEM West, a regional educational initiative under the umbrella of the Western Piedmont Council of Governments and Workforce Development. She brings with her 30+ years of experience in science and math education that includes seven years as a curriculum specialist. As a specialist, she managed science kit refurbishment programs, provided an array of professional development opportunities, wrote and managed multiple grants, and built partnerships with local STEM businesses, government, and non-profit organizations.  Throughout her career, she has been active in her professional organizations of NC Science Teachers Association and NC Science Leaders Association and is currently an active board member in both organizations. Dr. Moore is a Nationally Certified Teacher who holds a masters in middle school education, licensure in curriculum & instruction, and an ed. doctorate in educational leadership from Appalachian State University.
Representative Tim Moore
Speaker of the House, North Carolina General Assembly

Representative Moore represents North Carolina's 111th House district and has served seven terms in the NC General Assembly. He was sworn in as Speaker on January 14, 2015. He is a graduate of UNC-Chapel Hill and received his Juris Doctor law degree from Oklahoma City University. Moore is an attorney admitted to practice law in the federal and state courts of North Carolina.
Rep. Moore was first elected to the North Carolina House of Representatives in 2002 and re-elected in 2004, 2006 and 2008. He has also served on the UNC Board of Governors. His previous committee appointments include: Chairman of the Election Law and Campaign Finance Reform Committee, Vice Chairman of the Judiciary Committee, Chairman of the House Select Committee on Domestic Violence, and Chairman of the House Interim Committee on Child Abuse & Neglect, Foster Care, and Adoption.

Dambisa Moyo
 International Economist, Author and Futurist
Dambisa Moyo is a global economist and author who analyzes the macroeconomy and international affairs. Her work has taken her to more than 70 countries over the last decade, during which time she has developed a unique knowledge on the inherent conflicts facing developed economies, as well as the interaction between politics, international finance and developing markets. Moyo serves on the boards of Barclays Bank, the financial services group; SABMiller, the global brewer; Barrick Gold, the global miner; and Seagate Technology. She was an economist at Goldman Sachs and a consultant to the World Bank in Washington, D.C., and she is the author of the New York Times bestsellers Dead Aid: Why Aid is Not Working and How There is a Better Way for Africa and How the West Was Lost: Fifty Years of Economic Folly and the Stark Choices Ahead, as well as Winner Take All: China's Race for Resources and What it Means for the World. Moyo holds a PhD in economics from Oxford University, a masters degree from Harvard University, and an undergraduate degree in chemistry and an MBA in finance from American University.
Ryan O'Donnell
CEO, Co-founder, EmployUs
Ryan O'Donnell is the CEO & co-founder of EmployUs, a venture-backed technology company helping employers hire more referrals by rewarding people for network they've built. Deemed the "Uber of Recruiting," EmployUs connects employers and job seekers through trusted referrals. Called a "Serial Social Entrepreneur," O'Donnell has been involved in several ventures as a founder, early employee, or impact investor. In high school, Ryan led the World's Largest Food Drive, which raised 559,885 pounds of food in 18 hours. Soon after, he founded Pennies 4 Progress, which scaled nationally, allowing thousands of merchants and their customers to fundraise for over 60,000 top-rated non-profits and schools. O'Donnell graduated from NC State University's Poole College of Management while being honored as a Kirchner Food Fellow, Caldwell Fellow, and 2012 recipient of the President Bill Clinton Hunger Leadership Award.
Jose Picart
Professor, NCSU College of Education
Executive Director, The Raleigh Promise
Dr. Jose Picart serves as professor of education and senior faculty fellow at the Friday Institute for Educational Innovation. In this capacity, he leads several programs that seek to facilitate increased and focused community outreach and engagement by faculty, students and staff at North Carolina State University. He also serves as the executive director of The Raleigh Promise, a cross-sector community collaborative with the mission to increase the number of low-income youth in Wake County who earn a post-secondary credential. Dr. Picart is a native of San Juan, Puerto Rico, and he completed his undergraduate degree at the United States Military Academy at West Point, where he majored in engineering and humanities. Following his graduation from West Point, Dr. Picart served his country as a commissioned military officer for 28 years, rising to the rank of Colonel. He earned his Master of Science and Doctoral degree in experimental cognitive psychology from the University of Oklahoma in Norman. Following his distinguished service in the Army, Dr. Picart served for over 16 years on the faculty in the Department of Behavioral Sciences and Leadership at the United States Military Academy, West Point, culminating with his appointment as the director of psychology studies. In 1994, Dr. Picart was the recipient of a prestigious American Council on Education (ACE) Fellowship. He served his internship in higher education administration at the University of California, Santa Cruz. While at NC State, Dr. Picart has served in various senior leadership positions, including the vice provost for diversity and inclusion, interim dean of the college of education, and vice provost for academic programs and services.
Charles Reigeluth
Professor Emeritus, Indiana University
Charles Reigeluth is a national expert on instructional design and the systemic transformation of education systems. He is the author of several books, including Reinventing Schools: It's Time to Break the Mold. In the book, he argues that it is time to transform our Industrial Age school system to a new paradigm.
Reigeluth earned his A.B. cum laude from Harvard University in 1969, and his Ph.D. in instructional psychology from Brigham Young University in 1977. He is the former chair of the Instructional Design, Development, and Evaluation Program at Syracuse University, and he is currently on the faculty at Indiana University. Research interests include systemic school restructuring, elaboration theory and task analysis, computer-based simulation, text-book evaluation, and instructional strategies.
Henry Rock
Executive Director, City Startup Labs, Charlotte
Henry Rock is executive director and founder of City Startup Labs, a non-profit dedicated to stimulating and supporting entrepreneurial activity and innovation from within inner-city America. In January 2014, City Startup Labs launched its first initiative, in collaboration with the Urban League of Central Carolinas, an academy designed to provide accelerated entrepreneurial education for African-American male millennials. CSL is establishing a Center of Excellence for Entrepreneurial Competency, Innovation and Leadership in 2016 at UNC-Charlotte.
Rock has over two decades of experience in media sales, advertising and marketing, in addition to business development and strategic planning for small black-owned and operated businesses, including his own ventures. He was featured at a TEDx Talk in Charlotte, North Carolina in 2013, about re-imagining young black men as a new class of entrepreneurs. He's studied economics at Rutgers University and marketing at the Keller Graduate School of Business Management.
Secretary John Skvarla
Secretary, North Carolina Commerce
Secretary of Commerce John Skvarla comes to Commerce after serving as Governor McCrory's Secretary of the North Carolina Department of Environment and Natural Resources for the two previous years. Prior to his government service, Sec. Skvarla enjoyed a successful business career, most recently serving as chief executive officer for Restoration Systems, an environmental mitigation firm based in Raleigh. He also has a diverse background with leadership experience in waste management and automated recycling systems, health care, and transportation. In 1978, Sec. Skvarla, an attorney, founded and served as senior partner to the Raleigh-based Wyrick Robbins Yates & Ponton law firm, where he specialized in corporate and tax matters, as well as public and private capital formations.
Maurice Smith
President & CEO of Local Government Federal Credit Union
Maurice Smith is the president/CEO of Local Government Federal Credit Union (LGFCU), a financial cooperative serving the financial needs of employees, appointed officials, elected officeholders and volunteers of local governments in North Carolina. Smith began his career in financial services as a loan officer for State Employees' Credit Union, where he served in several capacities, including vice president/city executive and vice president of marketing and training. Smith joined LGFCU in 1992 as the executive vice president and was promoted to president in 1999.
Smith received his bachelor of science degree in business administration from the University of North Carolina at Wilmington and earned a Juris Doctorate from the North Carolina Central University School of Law. Smith is licensed to practice law in North Carolina, the United States Supreme Court and the District of Columbia. He is also a North Carolina Certified Superior Court Mediator.

Vivek Wadhwa
Technology Entrepreneur and Scholar
Vivek Wadhwa is a fellow at the Arthur & Toni Rembe Rock Center for Corporate Governance, Stanford University; director of research at the Center for Entrepreneurship and Research Commercialization at the Pratt School of Engineering, Duke University; and distinguished fellow at Singularity University. He is the author of The Immigrant Exodus: Why America Is Losing the Global Race to Capture Entrepreneurial Talent, named Book of the Year in 2012 by The Economist, and Innovating Women: The Changing Face of Technology, which documents the struggles and triumphs of women. In 2012, the U.S. Government awarded Wadhwa distinguished recognition as an Outstanding American by Choice for his commitment to the country and to the common civic values that unite us as Americans. He was also named by Foreign Policy Magazine as a Top 100 Global Thinker in 2012. In 2013, TIME Magazine listed him as one of The 40 Most Influential Minds in Tech. He is an advisor to several governments; mentor to entrepreneurs; and a regular columnist for The Washington Post, Wall Street Journal Accelerators, LinkedIn Influencers blog, Forbes, and the American Society of Engineering Education's Prism magazine.  Prior to joining academia in 2005, Wadhwa founded two software companies.
Mike Walden
William Neal Reynolds Distinguished Professor, Economics
NC State University
Michael Walden is a William Neal Reynolds Distinguished Professor at North Carolina State University, where he has taught since 1978.   The author of eight books and over 250 articles and reports, his most recent book is North Carolina in the Connected Age. The winner of several awards, he received the UNC Board of Governors Award for Excellence in Public Service in 2010. Walden is frequently heard, seen, and read in the media about economic matters.
Chancellor Randy Woodson
North Carolina State University
Dr. Randy Woodson, the 14th chancellor of North Carolina State University, is a nationally recognized scholar and academic leader and oversees the largest university in North Carolina with more than 34,000 students and a budget of $1.4 billion. Under his leadership, NC State has built upon its reputation as a preeminent research institution and has witnessed many transformative changes.
Chancellor Woodson has extensive experience as a member of university faculty and administration with a reputation for consensus building throughout his 30 year career in higher education. He came to NC State from Purdue University, where he most recently served as executive vice president for academic affairs. Dr. Woodson is an internationally renowned plant molecular biologist, specializing in reproductive processes in agricultural crops. He earned his undergraduate degree in horticulture from the University of Arkansas and his M.S. and Ph.D. degrees in plant physiology from Cornell University.
Day Two sector experts
Lew Ebert
President, CEO of North Carolina Chamber
Lew Ebert became President and CEO of the North Carolina Chamber in August of 2006. Ebert heads the nonpartisan business advocacy organization that works in the legislative, regulatory and political arenas to proactively drive positive change to ensure that North Carolina is a leading place in the world to do business.
Under Ebert's leadership, the North Carolina Chamber is building its Chamber Federation – a statewide grassroots advocacy partnership of local Chambers and more than 60,000 small business members – to turn its annual Jobs Agenda into competitive advantages for the state's employers. Ebert worked for 23 years at the Pennsylvania Chamber of Commerce where he held several progressively responsible positions. In 2003, Lew took the post of president and CEO of the Kansas Chamber until he resigned to come to North Carolina. He graduated college in 1980 with a B.A. in political science from Millersville University in Millersville, Penn.

Banking & Finance
Charlene Barrett
Senior Vice President, Global Human Resources, Bank of America
Charlene Barrett is the human resources manager for the Southeast Division of U.S. Trust, South Atlantic Division of Merrill Lynch Wealth Management and Global Capital Management. She is also the market HR partner for the Triad and Triangle North Carolina Markets. Barrett is responsible for HR strategy and implementation, talent management, organizational effectiveness and employee engagement. As a market HR partner for the market president and market leadership team, she is focused on understanding and driving market employee engagement and retention, leading market level talent awareness processes, HR support for market business continuity and bringing together both local and Line-of-Business HR partners in the market.
Barrett joined U.S. Trust Company in 2000 as assistant vice president, learning and development manager. In 2002, she was promoted to vice president and in 2003 moved to a human resources manager role, supporting the Mid-Atlantic, North Carolina and Florida regions of U.S. Trust. In 2007, Barrett assumed the responsibility of HR manager for the Southeast Division of U.S. Trust and also supported GWIM Technology and Operations from 2007 to 2009. In 2010, Barrett was promoted to senior vice president and later assumed the additional responsibility of supporting the Global Capital Management and GWIM Credit Solutions businesses. Her HR manager role was expanded in 2013 to include the Triad and Triangle Markets, followed by the addition of the South Atlantic Division of Merrill Lynch in 2015.
Prior to joining U.S. Trust in 2000, Barrett worked for 12 years at Integon Insurance, now GMAC Insurance, where she was an operations manager. She graduated from University of North Carolina at Greensboro, where she earned a bachelor of science degree with a major in business administration and communications.
Peter Gwaltney
President and CEO, North Carolina Bankers Association
Peter Gwaltney spent more than 16 years in various leadership roles with the Louisiana Bankers Association (LBA), serving as executive vice president and chief operating officer (COO) and then CEO. Following his service with LBA, Gwaltney served as chairman, president and CEO of the Senior Housing Crime Prevention Foundation in Memphis, Tenn. Gwaltney has served on numerous boards at the state and national level, including the American Bankers Association (ABA) State Association Division Executive Committee, as well as the ABA Government Relations Council. He holds a Bachelor of Arts degree in general studies, with an emphasis in economics and finance, from Louisiana State University.
Tanya Scott
Associate Dean, Business and Public Services Technologies Division
Director, Business Analytics AAS program, Wake Technical Community College
Tanya Scott is the associate dean of the Business and Public Services Technologies Division and Director of the Business Analytics AAS program at Wake Technical Community College in Raleigh, NC. She is a doctoral candidate in business administration at Northcentral University. She received an M.S. in education from California State University East Bay and a B.A. in psychology from Concordia University, Montreal. She has over sixteen years of experience in higher education, project management, curriculum and instructional design, emerging technologies, and grant-related activities.
Scott Showalter
Professor, Accounting, NCSU Poole School of Management
Scott Showalter spent 33 years with the international accounting firm KPMG, developing and launching several firm initiatives from scratch. He was a global managing partner of the firm's R&D center, responsible for the development and maintenance of the global firm's audit methodology, guidance and related technology tools; for presenting KPMG's industry credentials to the market place and for maintaining relationships with key clients; and for managing the day-to-day operations of a business that covered over one-third of the country. Showalter spent four years in the advisory practice and closed out his career in KPMG's Executive Office, managing many aspects of the risk management-audit function. He is currently a lecturer in NCSU's Poole College of Management; he heads up the college's data analytics initiative.
Education
Scott Aaron
President and Chief Operating Officer, New Horizons Education NC
Scott Aaron has held leadership roles within the IT industry for more than 25 years. He is currently the president and chief operating officer of Carolina Computer Learning Systems Inc., doing business as New Horizons Computer Learning Centers of Central and Eastern North Carolina, a nationally accredited school by The Accrediting Council for Continuing Education and Training. His company is one of the most successful and respected in the New Horizons world-wide network, earning multiple awards throughout the years for outstanding performance, customer service and education. His company is actively involved in the community, supporting and donating time, money and resources to charities that include The NC Children's Promise, The NC Food Bank, The Pediatric Brain Tumor Foundation, The Shriners, Toys for Tots and The Wounded Warrior Project. Aaron has previously served on the NC Proprietary School Advisory Board and currently serves as chairman of the NC State Board of Proprietary Schools. He is a board member of North Carolina Association of Career Colleges and Schools.
Abbie Brown
Professor, Instructional Design/Technology, East Carolina University
Dr. Abbie Brown is a professor at East Carolina University's Instructional Technology Program. He is an award-winning teacher and scholar, engaging in field work with innovative technologies in educational settings, and documenting the trends and issues that influence the field of instructional design and technology. He was awarded the University of North Carolina Board of Governors Award for Teaching Excellence. He specializes in online learning, and he provides consultation, presentations and workshops for school districts, colleges and universities, the U.S. government, and businesses worldwide.
Jayme Linton
Assistant Professor of Education, Lenoir-Rhyne University
Dr. Jayme
Linton
currently serves as assistant professor of education at Lenoir-Rhyne University in Hickory, North Carolina. She developed and coordinates Lenoir-Rhyne's graduate program in online teaching and instructional design and designed an undergraduate blended learning program for pre-service teachers. Previously, she held positions as instructional technology facilitator, staff development coordinator, instructional coach, and elementary teacher. She was recognized by the National School Board Association as one of the "20 to Watch" for 2012-13 and was selected for ISTE's Making IT Happen Award by NCTIES in 2013. Jayme is co-founder of #NCed, a bi-weekly Twitter chat for North Carolina educators. She designs and facilitates face-to-face, blended, and online professional learning opportunities for K-12 educators and higher education faculty in a variety of settings.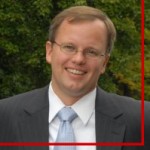 Karl Rectanus
CEO, Lea(R)n
Karl Rectanus is an educator and an entrepreneur, passionate about improving our world. Currently, Rectanus is founder and CEO of Lea(R)n, Inc., and TechExecutives, which helps organizations in education, technology and social good move from idea to execution. He currently serves as lead consultant for education for the North Carolina Chamber Foundation and the Hire Standards, NC coalition. Rectanus has lived, worked and studied in more than 15 countries, including as a N.C. Teaching Fellow and James M. Johnston Scholar at UNC-Chapel Hill, and as an educator and entrepreneur in the United States, Japan and Australia.
Saundra Williams
Senior Vice President and Chief of Technology
North Carolina Community College System
Dr. Saundra Williams leads the information technology and resources, technology infrastructure, distance learning, workforce development, human resource development, continuing education, staff training, project management, and emergency service functions organizations within the North Carolina Community College System. Dr. Williams was previously an assistant professor in adult and community college education at North Carolina State University, and she continues to serve as an adjunct research assistant professor in the Department of Adult and Higher Education. She has published a number of articles and chapters in books on teaching and learning in a web-based environment and on workplace learning.
Before entering the professorate, she was director of technical training and education for Syntel, Inc. in Cary. Her background also includes employment as a senior technical education specialist for BroadBand Technologies, Inc. in Research Triangle Park. Dr. Williams holds a Bachelor of Science in mathematics, Master of Science in applied mathematics, and a Doctor of Education in adult and community college education, all from North Carolina State University.
Energy
Chris Hage
Lead HR Consultant, Workforce Strategy, Duke Energy
Chris Hage is the lead HR consultant for workforce planning at Duke Energy, where he is responsible for workforce planning processes and governance supporting each of Duke Energy's lines of business. In this role, Hage facilitates planning processes that are focused on ensuring Duke Energy has the workforce needed to execute its business strategy. Hage joined Duke Energy in 2003 and has served in various human resources roles, supporting power generation, customer services, and corporate groups, in addition to taking lead roles in support of enterprise-wide initiatives. Hage earned a B.S. in business administration and a masters of human resources degree from the Darla Moore School of Business at the University of South Carolina.
Rob Manning
Vice President of Transmission, Electric Power Research Institute
As vice president of transmission for EPRI's Power Delivery and Utilization research sector, Rob Manning has executive management and technical responsibility for the more than $36 million in annual research activities conducted by EPRI's transmission programs in collaboration with its global membership. Prior to joining EPRI, Manning served as executive vice president and chief external relations officer for Tennessee Valley Authority (TVA), as well as executive vice president of transmission and senior vice president of shared services. Manning joined Duke Energy in 1978 and served as process owner for energy delivery, vice president of electrical standards, vice president of electric transmission and distribution, vice president of gas pipeline engineering, and vice president of operations for the Carolinas before joining TVA in 2008. Additionally, Manning has chaired or served on boards for a number of industry organizations and currently serves on the North Carolina State Engineering Foundation Board. Manning earned a Bachelor of Science in electrical engineering from North Carolina State University and a Master of Business Administration from Queens College in Charlotte, North Carolina.
Andre Pettigrew
Clean Economy Consultant
Andre Pettigrew is a senior economic development professional and business strategist. He has more than 15 years of hands-on experience developing and managing economic development programs including entrepreneurship, financing, direct foreign investment, and workforce development. He has served as executive director of economic development for both Denver and the Boulder community. He is currently maintaining a consulting practice that is supporting communities and companies interested in business and investment opportunities emerging from clean energy and sustainability programs. He is assisting clients to develop strategic approaches to grow the clean economy by leveraging local assets, creating a culture of entrepreneurship and building creative public private partnerships to better support the clean-tech sector.
Ivan Urlaub
Executive Director, North Carolina Sustainable Energy Association
Ivan Urlaub is the executive director of the North Carolina Sustainable Energy Association (NCSEA). Under his leadership, NCSEA advances a clean energy path that results in net savings for all North Carolina ratepayers, works to maintain a financially stable and reliable utility, and strives to ensure a globally and regionally competitive energy industry and economy that benefits all of North Carolina.
Urlaub's sixteen years of experience includes supporting resolution of water resource disputes in the Mid-East and North Africa and ensuring adequate worst case scenario response plans are in place for all U.S. oil pipeline operators and military installations. He serves on RMI's national Electricity Innovations Laboratory (e–Lab) team and is currently the technical principal investigator on a U.S. DOE grant to craft actionable economic development roadmaps for clean energy product and service R&D, manufacturing and demonstration in NC and the Southeast. Urlaub is a board member of the NC Clean Energy Business Alliance and holds both a Master of Public Policy and a Master of Environmental Management from Duke University.
Healthcare

Thomas Aldridge
Manager, Public Consulting Group, Health
Thomas Aldridge is a Manager with Public Consulting Group (PCG) and has been with the firm for more than 18 years. Throughout his tenure, he has managed dozens of engagements within health and human service agencies across the country. Aldridge heads the Payer Services and Eligibility Benefit Solutions units of PCG's Health practice area leading efforts to control costs for payers including Medicaid programs through placement of tighter controls on member eligibility, provider oversight and monitoring and consumer assistance initiatives. Specifically Aldridge has led large scale project teams in North Carolina, Ohio, Maine, Massachusetts, Michigan, West Virginia and Louisiana and PCG's Medicare Part D State-to-Plan claims reconciliation project with the Federal Center for Medicare and Medicaid Services (CMS). Through these efforts, PCG's project teams lead strive to improve efficiency and precision in the administration of various public sector health programs. As a result, PCG has generated hundreds of millions of dollars in revenue and cost savings direct to the program and measurable efficiencies through technological and administrative improvements. Aldridge's educational background includes an undergraduate degree in economics from Clemson University and a Master of Health Care Administration degree from the University of North Carolina at Chapel Hill.
Susan Jackson
Vice President of Health Delivery Redesign, Blue Cross and Blue Shield of North Carolina
As vice president of Health Delivery Redesign at Blue Cross and Blue Shield of North Carolina, Susan Jackson is responsible for leading the development of new care transformation collaborations. These efforts with providers seek to develop solutions that lower cost and improve quality, and her team provides oversight for the assessment, articulation, and on-going evaluation of these new models of care. Before joining BCBSNC, she served as the executive director of physician practices at WakeMed Health and Hospitals where she was responsible for the daily administration, oversight, and performance of the clinical and financial operations of the WakeMed Physicians Practices. She has extensive experience in organizational development, strategic planning, leadership development, and performance improvement. In the community, Jackson has served in leadership roles on multiple regional and state-wide boards including presently serving as the Chair of the Capital Area Workforce Development Board. She sits on the NC Works Commission, where she serves on the System Alignment and Transformation Committee. Jackson holds an undergraduate degree in health education and masters in health science from East Carolina University.
Carol Lewis
Associate Director, UNC Innovation and Health Care System Transformation
In her role as Associate Director, Carol Lewis oversees the Center and directs innovation efforts that are aligned with the Center's Mission across the UNC School of Medicine and UNC Health Care System. Primary areas of focus for the innovation team include the development of partnerships and collaborations with other industry and non-industry innovators (individuals and companies), the funding and creation of pilot programs to evaluate innovative ideas, and the promotion of an innovation culture within the school and health care system. Lewis holds a B.A. in business and economics from Lafayette College and a MBA from The Wharton School, University of Pennsylvania. She has over 15 years of experience in healthcare administration and top-tier strategy consulting.
Government/Smart Communities
Jason Hibbets
Community Manager, Opensource.com
Senior Community Evangelist in Corporate Marketing, RedHat
Jason Hibbets is a senior community evangelist in corporate marketing at Red Hat, where he is a community manager for Opensource.com. He has been applying open source principles in neighborhood organizations in Raleigh for several years, highlighting the importance of transparency, collaboration, and community building. He has been with Red Hat since 2003 and is the author of The Foundation for an Open Source City. Prior roles include senior marketing specialist, project manager, Red Hat Knowledgebase maintainer, and support engineer. Jason graduated from North Carolina State University.
Reg Javier
Associate Manager, Public Consulting Group
Reg Javier brings over 25 years of experience in workforce development. Javier has led several efforts that transformed the entire One Stop service delivery system in San Diego. These efforts were launched as a response to the changing demands of both job seekers and business customers. Client services were transformed by launching an integrated service delivery model that functionally aligned staff and resources to create greater efficiencies, better and more effective services, and eliminate duplication of efforts. Javier also led the redesign of the entire business services function and structure for the San Diego Workforce Partnership. In this redesign, new objectives, strategies and expectations were developed and deployed. Policies and performance metrics as well as funding strategies were also restructured, paving the way for a successful Business Services Initiative.
Currently, Javier leads the workforce/economic development arm of Public Consulting Group, Inc., providing consulting services to state and local governments and other stakeholder groups. This practice includes policy development, operational practices, strategic visioning, system design and re-engineering, data intelligence/analysis, system/structural efficacy and thought leadership.
Kevin Leonard
Executive Director, NC Association of County Commissioners
Kevin Leonard is the executive director for the North Carolina Association of County Commissioners (NCACC), a non-profit membership organization representing all 100 counties of North Carolina. He joined NCACC in June 2009 and serves as chief executive officer and oversees all activities of the association; provides day-to-day administrative oversight; and coordinates advocacy, research, communications, member services and internal support functions.
Prior to joining NCACC, Leonard worked for the government relations practice group at the Raleigh office of Womble Carlyle Sandridge & Rice. Kevin's public sector experiences include time with North Carolina Department of Labor, the North Carolina House of Representatives, the United States House of Representatives, and the cable news network C-SPAN. Kevin received a bachelor of arts degree in political science from Catawba College, located in Rowan County, and a masters of public administration from American University, located in Washington, D.C.
Steve Wysmuller
Leading, Smart Cities Solutions, IBM
A respected member of the IBM's Smarter Cities team, Steve Wysmuller has 15 years of environmental sustainability experience. As an experienced team leader, Wysmuller has been recognized by the U.S. EPA as a "strategic thinker" and helped IBM win the EPA's SmartWay Transport Partnership award.  In 2005, he joined IBM in the Corporate Environmental Affairs department and became IBM's Global Services Leader for Environmental Affairs & Sustainability Solutions in 2010. Prior to his work with IBM, Wysmuller served as project engineer at TRC Companies, Inc. and as project analyst at Technology Team, Inc.
Wysmuller displays passion for the community with a history of board of director seats held and currently serves as the board president for the Child Care Council of Westchester. He previously served as president of the Board of Directors at Mount Kisco Child Care Center.  He received his M.S. degree from the University of Colorado at Boulder and B.S. dual degrees in Meteorology and Environmental Science from N.C. State University. In 2006, Steve was certified as an ISO 14001 Internal Auditor by BVQI and Lead Auditor by RABQSA International.