RALEIGH, NC — The Institute for Emerging Issues (IEI) is pleased to announce the appointment of Paula Henderson and Dale Jenkins to its National Advisory Board.
Paula Henderson leads teams across the Americas in industries such as government, financial services, health care, life sciences, consumer packaged goods, manufacturing, energy, and telecommunications. She is inspired by the endless possibilities of using data and analytics to make a positive impact.
Since joining SAS in 2002, Henderson has served in key leadership positions, partnering with organizations across industries and the public sector to create transformational digital solutions. With a focus on modernization and optimization, Henderson and her team help organizations reach their business objectives and, ultimately, improve the lives of consumers, citizens, and communities across the Americas.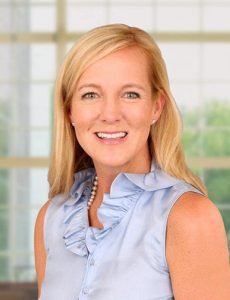 "As a graduate of NC State, I am honored to join the Institute for Emerging Issues National Advisory Board. I am so proud of the important work of the Institute in bringing together leaders in business, education, and public policy to address the challenging issues facing North Carolina," said Paula Henderson, executive vice president, and chief sales officer at SAS. "IEI has been a catalyst for identifying these critical issues and developing solutions to address them. I look forward to working with my fellow board members and the IEI staff to contribute to a healthier, safer, and kinder North Carolina."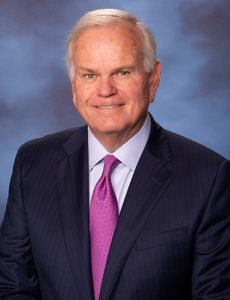 "North Carolina is blessed with abundant natural and human resources, and it is critical that we look for ideas that will enable us to reach our potential," said Dale Jenkins, CEO of Curi.  "For many years, the IEI has been the organization focused on big ideas and big issues that keep our spirit restless and eager to embrace the exciting opportunities and challenges that will keep North Carolina moving forward in the years ahead. I am excited to join the IEI Board and I look forward to engaging in robust discussions regarding the important issues facing our great State." 
Dale Jenkins is the chief executive officer of Curi, (retiring, June 30, 2021) the premier provider of products, services, and experiences for physicians and those who support them. Curi was founded as Medical Mutual Insurance Company of North Carolina in 1975. Prior to joining Medical Mutual as chief operating officer in 1994, Mr. Jenkins spent 16 years with Ernst & Young. Mr. Jenkins is also the past Chairman for the University of North Carolina Health Care System and the NC Chamber.
"North Carolina is facing an amazing mix of challenges and opportunities as we emerge from the pandemic," said IEI director Leslie Boney. "We are blessed that Paula and Dale, two leaders with deep experience in technology, health care and business, have agreed to help us identify the solutions we need to take the state to a new level."
Henderson and Jenkins join a National Advisory Board committed to connecting people, knowledge and resources to ensure the economic prosperity of our state. See full list of 2021-2022 National Advisory Board Members
———–
About Institute for Emerging Issues
The Institute for Emerging Issues (IEI) at North Carolina State University is a nonpartisan public policy organization focused on the state's vibrancy and economic competitiveness. Since 1986, the Emerging Issues Forum has attracted leaders in business, education and public policy to discuss issues with profound implications for North Carolina's future prosperity. For more than three decades, the Forum has helped catalyze the policy reforms, public investments and other proactive responses required to build an enduring capacity for progress in North Carolina.
###