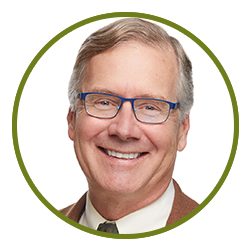 What Is This Glorious Mysterious Thing?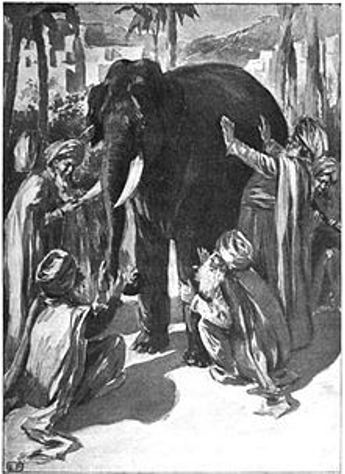 One of the oldest stories in folklore is the tale of the blind men and the elephant. Each of them feels a different part of the elephant – the tail, the tusk the trunk, the torso  — and comes to a completely different conclusion about what sort of animal it is. The story still resonates because we all know it is true. Each of us sees the world through our own particular lens.
When it comes to attending meetings, we go for very different reasons, with very different goals.
Think of our upcoming February 15-18, virtual, 4-day, 21-session, 55-speaker Emerging Issues Forum (REGISTER!) as a fun, friendly, fact-filled, inspiring North Carolina-loving elephant: the whole thing is magnificent, but the parts are all pretty fascinating too.
As we assembled the agenda for this year's elephant, we had the challenge of summing up what we have been learning over the past three years about connecting North Carolinians – providing pathways to greater civic participation; deepening ties between rural, urban and suburban communities; linking lower-income adults to new opportunity; strengthening broadband connections; and finding new pathways to improved mental health.
But we also had the challenge of doing it in a way that would work given the particular time we are in. We got a lot of advice from you on what you wanted if you were going to come to a big meeting.
"I'm stuck in my house and every day feels the same. If I'm going to spend time at this thing, I want to see and hear from people we don't see and hear from everyday." We think we've done that. At the beginning we want you go get a chance to hear David Brooks, who's been working on reconnection through the Aspen Institute since his visit to our initial conference in 2018, and writing and thinking more than maybe anyone else on a national level about how and why we need to bridge our divides. At the end, we want you to hear from Rich Harwood, who has worked with communities across the world seeking to come together to make change happen. But in the middle we've invited a list of really insightful North Carolinians you may have never heard from, people doing inspiring, insightful, day-to-day work making change happen. Similarly, you may have heard about Carolina Panthers star linebacker Shaq Thompson, but you probably haven't heard what he is doing to connect community. At the Forum, you'll hear some new voices.
"I don't know how you do it in a virtual setting, but I really miss what happened at the old forums, where I would just bump into people in the hallway. Can you do that?" Creating virtual collisions in hallways is tricky and we haven't gotten that right yet. What we have done is create a series of places for interaction. In particular, we want to hear from you about our five "ideas to ignite" on Monday through breakout sessions. We want you going nuts in sidebar chat, sharing your ideas as you listen and imagine together. And if you look at the community capacity building sessions on February 16 and 17, each of those aims to create a collegial family discussion place. We hope you find some of your estranged family members during those sessions, and meet some new people you want to adopt. So yes, at the Forum, prepare for some bumps.
"The worse thing about the pandemic is that somehow or another bad news is amplified and good news is hiding. What we want from a Forum is some hope, some ideas about what we can do." Throughout the ReCONNECT NC process, our approach has been "realistic optimism." As we have watched the forces of disconnection rise over the past three years, we've always been able to find "heroes of connection." We've found 26 community-connecting efforts representing 58 North Carolina counties. As you look through the Forum agenda, you'll see sessions featuring many of these community builders, people walking their talk and making progress. We want you to leave aware of the work to be done, but inspired by what we can do together.
We know many of you will be particularly interested in particular parts of the elephant. Here are some sections that might be interesting to you.
If you're a passionate North Carolina business or nonprofit or faith leader, we think you'll love the discussions with North Carolina business, nonprofit, government, education and community leaders and the capacity building sessions, led by some of the rock stars of our state.
If you are an elected official, you'll want to hear our "five ideas to ignite" — one idea from each of our five reconnect areas – next steps we can take to achieve greater connection.
If you're a political junkie, we think you'll enjoy following our real-time experiment in dialogue across political difference. John Hood and Leslie Winner will be hosting conversations throughout the Forum on tough topics, then sharing their findings on our final day.
And if you are just bored with the food you eat and wondering about the power of food to fuel connection, we think you'll enjoy our first ever Emerging Issues Forum with PBS North Carolina chef extraordinaire Sheri Castle and an all-star lineup of chefs from across the state.
Of course we hope you will choose to ride the elephant with us for these four days in February. But if not, grab hold of one of the parts and explore it to your heart's content! Hope to see you soon!