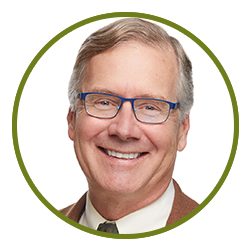 The Role of NC's HBCUs in Rebuilding Post-Pandemic
Now that we appear to be emerging from the worst of the pandemic, the impact on jobs in North Carolina is becoming clearer: it's going to be muddy. Some of the jobs we used to have are going away; some already have. Others are going to change dramatically.  Some entirely new ones have already begun to appear. 
That presents an enormous challenge for our organizations, for the state and for each of us: we all have to be willing to adapt, and more than once. The institutions responsible for helping us get those new skills—our schools, colleges, universities and corporate training grounds—are going to have to get ready for persistent change (see a compelling argument for this change here).
At IEI over the past six weeks, we've been talking with the leaders of HBCUs—Historically Black Colleges and Universities—on our First in Future Live! program. North Carolina has more HBCUs—and more HBCU students—than any other state. These 10 institutions were all founded at times when African American students were not allowed to attend schools with whites. Today they serve predominantly students of color, higher percentages of poor and first generation students and are facing down the fast-changing world of higher education with real-time innovation. What we've been learning from their leaders forms a pretty good road map of the path that all of our higher educational institutions should be following.  
Double down on adults: Across the state there are more than 1 million adults who started college and haven't finished. But with a little bit of extra attention, as we found during our ReCONNECT to Economic Opportunity Forum, many of those adults can finish degrees and reap the benefits. Other adults may simply need new skills to address the changing world of work. What we can't do is assume that educating adults will occur at the same time and in the same way as it does with younger people. During our conversation with her on April 13, Shaw University President Paulette Dillard highlighted Shaw's adult learning offerings, not just online, but in person, held at times that work for adults in Raleigh, but also in Fayetteville, Greenville, High Point and Wilmington. In IEI's final report for our ReCONNECT NC program, we encouraged universities to find new ways to support adult learners, taking advantage of programs like Single Stop (a good example of this program in action at Johnson C. Smith University) or Aunt Bertha. Our HBCUs are helping show how we can meaningfully increase our connections to adults, to do what UNC System President Peter Hans says we must: "meet them where they are." 
Play bigger through partnerships: The old model for meeting the needs of more learners was more programs, more buildings. Bigger is better. But sometimes smaller can be smarter and strategic. During our interview with her, Bennett College president Suzanne Walsh highlighted the value her "Bennett Belles" get from being in an all-female, small college environment, serving primarily women of color, while also being able to access offerings from other partner universities, including Pfeiffer and Winston-Salem State. Chancellor Harold Martin's NC A&T State University serves as lead for a National Science Foundation Engineering Research Center on Metallic Biomaterials, but the research is more effective thanks to partnerships with the University of Pittsburgh, University of Cincinnati and Hannover Medical School in Germany. 
Innovate—faster: Elizabeth City State University's decision to start an aviation program in the late 1980's met a critical workforce need of the region and has played a key role in diversifying the workforce in the aviation industry. But as the aviation industry has changed, so have the offerings at ECSU. One innovation: creation of a degree program to meet the needs of the drone industry, the only Unmanned Aircraft System degree. Winston-Salem State's creation of a degree in Motorsport Management directly responds to the needs of the state's car racing industry. NC Central's Biomanufacturing Research and Technology Enterprise (BRITE) both generates research but also trains the workforce for the Triangle's fast-growing biotech workforce. As the post-pandemic economy shakes out, we don't know all the new skills and abilities our students will need: we do know that our education systems need to be willing to change if we are going to meet them. 
There is a lot other higher education institutions can learn from HBCUs, but we also need to recognize that this is a pivotal time for these institutions. HBCU's long-term commitment to serve lower-income and first generation students, those most vulnerable in a transitioning economy, also makes them vulnerable financially, and in need of ongoing support from at least three sources: 
State and federal support: Historically the percentages of African Americans with college degrees has lagged those of whites and Asians and the pandemic has widened that gap—Black male enrollment is down 9.7% for the spring semester of 2021 compared to last year, and Black female enrollment is down 3.4%. In recognition of the critical role HBCUs can play in addressing those declines, the UNC System's Board of Governors is proposing additional support this year for four of the five public HBCUs. A past experiment of the Board of Governors, NC Promise, which offered $500 a semester tuition at Elizabeth City State, UNC Pembroke and Western Carolina, is paying off: ECSU enrollment is up 40% over the past two years. New proposed federal support to increase the amount of Pell scholarships and other support will be critical in helping students decide to attend, then stay in school. 
Alumni/individual support: Endowments at HBCUs lag those of historically white institutions, which means HBCUs have fewer resources to draw on during tough economic times. NCA&T State, the largest HBCU in the country, is in the middle of its largest endowment campaign in history, but all HBCUs are looking for new support. And while unexpected gifts from Mackenzie Scott to NCA&T ($45 million), Winston-Salem State ($30 million) and Elizabeth City State ($15 million) are amazing, they will need to be the start of new levels of support, not the end. 
Community support: HBCUs play a critical role in the communities they occupy. A 2014 study by the United Negro College Fund estimated the annual economic impact of the state's HBCUs at $1.7 billion. But the impact goes well beyond that. The institutions offer educational, cultural and entertainment opportunities for the surrounding community. Many of their graduates decide to stay in their communities following graduation, providing an educated workforce and civic strength. And they serve as part of the civic "glue" of the places they sit: witness most recently the leadership ECSU Chancellor Karrie Dixon is providing in Elizabeth City in the aftermath of the murder of Anthony Brown, Jr. As she told us on April 27, "We have banded together, working with other institutions and K-12, making decisions together" while "always encouraging our students to be advocates for what they believe."
As we continue our climb back from COVID-19, continue to try to reckon with race and rebuild our economy, we are in desperate need of ideas and energy, new skills, new perspectives, new leadership. Our HBCUs are providing plenty of that.