To celebrate National Volunteer Week, we're highlighting the service of our AmeriCorps Volunteers in Service to America (VISTA) members. Like the rest of IEI's staff, our VISTAs are currently working from home while continuing to serve and further IEI's mission. Trishell Moore and Molly Sheehan share how their experiences have changed since shifting to "teleservice."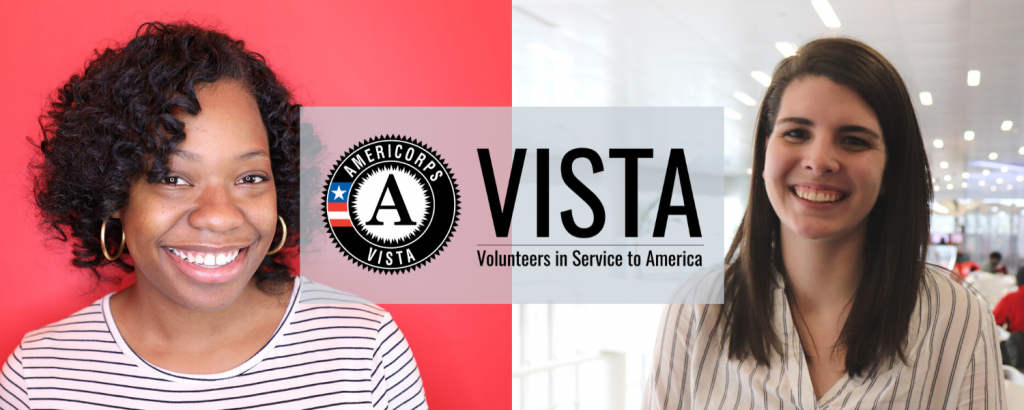 Trishell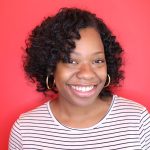 As a AmeriCorps VISTA member, teleserving means to me being able to still serve my community while working from my home. Teleserving for the past two weeks brought many challenges along with it. I had to start a new routine in my home, whereas before I had a routine that I was very comfortable with—now all that has changed. 
The most challenging thing is trying to balance working and taking care of my son and giving him the attention he needs throughout the day. Things have gotten better for us both over the weeks as we adjusted to this new norm. We have a new routine while working from home. Some days are better than others. Overall, we are just taking it day by day. 
I am a full-time mom and full-time student. I am juggling this along with service hours too. Some may ask how I handle all this. I must say my son Tristen is my motivation and he is the reason why I am going so strong, especially during a time like this. 
I would say it hasn't been difficult to connect. We have been meeting with the ReCONNECT NC community cohorts through the phone or through Zoom. We have already been meeting with cohorts by phone, so the way we have been meeting so far hasn't changed or been difficult. I do feel like we are able to make the same impact through video chat interaction. As I mentioned, we have been meeting through Zoom which has been a little different then meeting on the phone, but we have adjusted, and I find it a great way to interact with our cohort to still see how we can best help them through this challenging time. 
Molly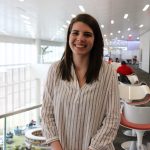 I became an AmeriCorps VISTA in February 2019 and have extended my term past the traditional term of one year. Having served for over a year already has made transitioning to teleservice easier. The biggest changes have come in the form of the work I am doing, as some of the projects I work on have been put on the back burner for the moment. 
I am only one of the thousands of service members that are currently serving across the country. COVID-19 has impacted each service member in unique ways. 
At first, I was stressed about how I could still be an effective VISTA. After the first few days, I realized that my work has changed but the need for my volunteerism has not. One of the defining features of the VISTA program is that it focuses on capacity building through indirect service. I love to be able to engage with others in person, but I have been able to do so virtually.
One silver lining is that our VISTA cohort has been meeting weekly for the past month. Being able to connect with each other during this time is important so that we can support each other and not feel alone.