RALEIGH, NC — The Institute for Emerging Issues (IEI) is pleased to announce the appointment of Reginald B. Henderson and Brad Wilson to its National Advisory Board.
"I'm honored to join the National Advisory Board and look forward to contributing to IEI's reputation for collaboration, action and dedication to community," said Reginald B. Henderson, vice president, government affairs for Lowe's.  "I'm particularly passionate about building the future of work here in North Carolina, where Lowe's employs more than 25,000 people. While unemployment rates rise nationwide amid the COVID-19 pandemic, I look forward to bringing Lowe's expertise in talent recruitment and retainment to help bridge that gap."
"IEI has always been a catalyst for identifying, exploring, shaping and leading the development of solutions to the important issues of our time," said Brad Wilson, CEO Emeritus of BlueCross BlueShield of North Carolina. "I have been the beneficiary of the thought leadership IEI has historically provided. It is an honor to be part of the magnificent IEI team to sustain the important role that IEI has had in the life of our state and nation."
"Reginald and Brad have just the experience and deep commitment to North Carolina we are looking for on our National Advisory Board," said Leslie Boney, director of IEI. "Their personal passion and professional perspective will help us to identify both what issues are most important and what we can start doing about them."
Reginald and Brad join a National Advisory Board committed to connecting people, knowledge and resources to ensure the economic prosperity of our state. See full list of 2019-2020 National Advisory Board Members
– – – – – – – –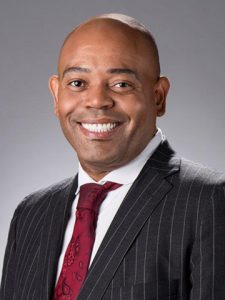 Reginald B. Henderson is the vice president, government affairs and is responsible for leading the strategic development and management of the company's relationships with federal, state, and local government regulators, policymakers, and influencers to enable Lowe's efficient delivery of the right products to customers and strengthen the company's brand. He has served in this role since 2018.
Read More about Reginald B. Henderson
– – – – – – – –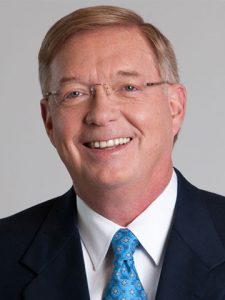 Brad Wilson is CEO Emeritus of BlueCross BlueShield of North Carolina. During his tenure as CEO the company continued remarkable growth as the state's largest health insurer and successfully implemented the Affordable Care Act in all 100 counties, providing coverage to over 600,000 North Carolinians. Prior to joining BCBSNC in 1995, Wilson served as General Counsel to Governor James B Hunt where he engaged in a number of leadership roles across state government, including leading the Governor's legal team, legislative team and serving as Secretary of Crime Control and Public Safety.
– – – – – – – –
About the Institute for Emerging Issues
The Institute for Emerging Issues (IEI) at North Carolina State University is a nonpartisan public policy organization focused on the state's vibrancy and economic competitiveness. Since 1986, the Emerging Issues Forum has attracted leaders in business, education and public policy to discuss issues with profound implications for North Carolina's future prosperity. For more than three decades, the Forum has helped catalyze the policy reforms, public investments and other proactive responses required to build an enduring capacity for progress in North Carolina.
###