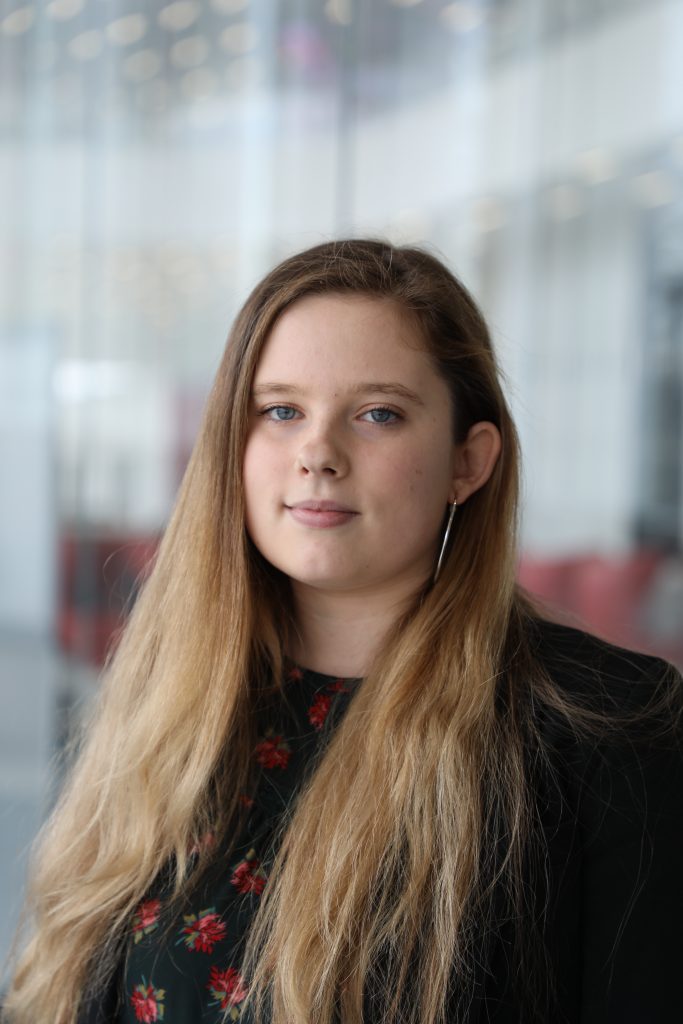 Major: Political Science
Minor: Undecided
Classification: First-Year
Hometown: Huntersville, NC
Other Activities: College Mentors for Kids at NC State, University Scholars Program, and currently pledging in Alpha Phi Omega (a co-ed service fraternity)
Caitlin Lancaster is a first-year undergraduate student at NC State. She started at IEI as an office assistant in January 2020.
What interests you about working at IEI?
IEI has given me the opportunity to learn more about the issues facing North Carolina and more importantly, what communities are doing to solve these problems. In addition to broadening my awareness, the hard working staff at IEI have been so welcoming; making me excited to come in to work. It truly is a supportive environment with incredible people working to make our community stronger.
What do you believe is the biggest emerging issue facing our state?
When K-12 students are provided the necessary funds for educational resources and class sizes are kept intimate, they are more likely to succeed. All students have the ability to go on to do great things after they graduate, whether that be college, working or going to trade school, but I believe we need to work hard to make sure they are given the opportunity to do so. North Carolina has made great strides like increasing teacher pay slightly, but we need to invest more in our students, especially in low-income areas where resources are sparse.