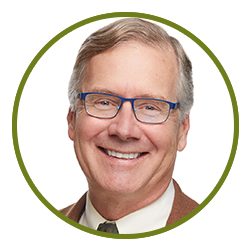 We're All in Improv Now
One of my family's favorite shows is Whose Line Is It Anyway? The show, for those of you who haven't seen it, involves actors reacting, in the moment, to random suggestions from the audience – about who they will be in a scene, what they are doing. The host then turns to the players and says something like this: "Wayne, you're an ice skater in a Star Wars movie and you can only ask questions in this scene. Colin, you're a lumberjack jet pilot who's just gotten instructions from Yoda. Okay? Go!" Sometimes the players have to pull random objects out of a bag and make up a new story that has something to do with each object. Other times the audience makes up a song title and the cast has to perform it – on the spot. It is, in a word, hilarious.
The past three weeks have been a global exercise in high-stakes improv, and it couldn't be less funny. Over a 25-day period in North Carolina, we went from 0 to more than 1,000 confirmed cases; for those directly infected and their loved ones, the virus has changed everything.
But the improvisers – and the impacts — go beyond those facing the disease itself.
Nearly 1 in 5 Americans have either lost their jobs or had their hours cut back since the pandemic began; in North Carolina last week 93,587 people filed for unemployment, eight times our normal average, and between March 17 and March 30, nearly 270,000 people filed.
Full-time child care providers are reimagining what they can do to make a living; working parents are relearning how to be full-time child care providers.
Health care and other front line workers are simultaneously grateful to have jobs and scared for their own health.
Teachers are learning to teach online; 2.6 million students are learning to learn online.
Small businesses have tossed out business plans and face a blank sheet of paper.
Manufacturing companies are checking cash flow to see how long they can last or learning how to manufacture personal protective equipment on the fly.
Everyone is trying to figure out how to stay healthy and sane in a "shelter in place" world.
At the Institute for Emerging Issues, we're doing our own improv. As a team, we're big on facing off with each other to brainstorm ideas and work out strategies. As an organization, we've defined ourselves as an organization that gathers people – from across the state or from within communities — into the same rooms to face off and make progress on big issues of public policy.
And now we can't really do that.
We've spent the past two weeks figuring out what we can do. We're not done with the figuring, but we have three preliminary answers.
Virtually convening as the issue emerges: We've converted our weekly conversation with thought leaders, First in Future, from a taped, audio-only podcast to a live, virtual town hall Zoomcast. Each Thursday morning at 9, we'll talk live with the people on the line to figure out answers to some of the biggest questions facing our state during the pandemic: How are we doing in converting 2.6 million face-to-face students to online learners, bolstering unemployment services, sustaining small businesses, converting manufacturing lines, building hope? Our goal is to balance accurate data about challenges with inspiring stories about solutions. We hope you can join us.
Going to work on one of the issues that has emerged: While IEI has been working on increasing our state's broadband adoption rates for some time now, the crisis has made it painfully clear how important this work is. Students without broadband access can't participate in school; parents without access can't work from home; so-called "non-essential" businesses without workers who can work from home can't continue operations; patients who need medical advice can't get teletreatments without it. So we're pivoting a special team of staff members to work on this challenge. We're increasing our collaboration with the state Broadband Infrastructure Office (see their map on free or reduced cost broadband services here). And we're increasing our attentiveness to any creative proposal that will enable everyone to have access to this critical, lifesaving technology. Look for more from us as this project develops and let us know what's working in your community.
Listening as the issue continues to emerge: Finally, through our work over the past few years on ReCONNECT NC, we know that we are well-positioned to share ideas on new ways of thinking about childcare service delivery. Those ideas may have new meaning and resonance now. We have learned some things about talking and building community that could be useful in time of COVID-19. There may be new possibilities for bringing together rural and urban areas in crisis, or new ways of thinking about systems that might better support adults in vulnerable jobs. There will surely be new opportunities for people performing service years, and we are moving forward with conversations on building our efforts for Service Year NC (see story later in this month's newsletter). And we know that our faith communities will be critical in getting us through this crisis – our rural faith team will be doing Tuesday and Thursday checkins with pastors and lay leaders facing challenges and developing solutions.
But we've recognized that this is an issue that is still in the process of "emerging" and that this is an extraordinary opportunity to dramatically rethink how we address public policy issues. So we've gone into full-scale listening mode, actively reaching out to every one of our existing community partners, our state-level partners, our supporters, our steering committees, our board and others to find the most important ideas. Then we'll try to figure out what possibilities are, what our role might be and how to get 'er done.
And if none of that works, we'll be open to changing. That's improv. Stay safe, and let us know how we can help.