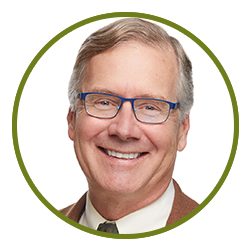 Summertime is reunion time in North Carolina and across the US. We come back to high schools and colleges. We get together with friends. We bring together our extended families. We reconnect to people and places that matter to us.
Sometimes reunions are hard – the people have changed; the places have changed. We've changed.
But we come back because it is worth it to us; there is something about it that makes it "worth it."
It's in that spirit that we are calling people in communities across the state back together on August 14 for what we are calling "Reconnect Day."
We're asking people to come together to talk about an issue they care about.
It almost doesn't matter what the issue is – it could be food or water, opioids or equity, city parks or citizen participation. What matters is that it is an issue of concern to your community, that you bring together people who have a difference of opinion on the subject and that you commit to listening – and talking about it – in a respectful way.
Maggie Woods, who led our first "reconnect" forum on citizen participation, is the architect for the day. We've brought on a great North Carolina leader, Pearce Godwin, who started the national Listen First Project, to organize this day and a series of "civic conversations" over the next three months.
Now we just need you.
The value of Reconnect Day has been brought out by what we have heard from communities across the state over the past year.
We've seen how community groups in places like Asheville, Winston-Salem, Elkin, Elizabeth City and Edgecombe County have brought together people across lines of division to work on challenges of civic participation.
We've seen regional groups in the Triangle and Transylvania counties and in western, central, and southeastern NC move from conversation to collaboration on issues that unite rural and urban constituencies.
We've seen rural pastors participating in the Rural Faith Communities as Anchor Institutions project bring together community groups to talk about how to move forward pressing issues.
We've seen early childhood leaders in Rockingham and Randolph, Catawba and Chowan convene conversations about how to rethink delivery of early childhood services.
And we're watching community groups in Beaufort, Cleveland, Mecklenburg counties and in Rocky Mount and Greensboro bring businesses, government agencies and nonprofits together to address tough issues of economic opportunity (we hope you will come to hear how they're doing it at our upcoming ReCONNECT to Economic Opportunity Forum in Charlotte October 15. Register!).
Those examples show that it is possible for people to make progress in talking about challenging community issues. Reconnect Day aims to motivate people across the state to do the same.
We can help you find a topic that is right for your community, give you outlines of how the conversation could be structured, and advise you on how to keep the conversation positive. There is a list of resources on our website and Pearce is available to help you work through it.
Our belief is that if our communities can find a way to talk about one important thing, they can make progress on it. That if you talk about one thing in a productive way, that engenders trust. That if you make progress on one issue, that can give you the confidence to take on another one. That hope floats.
Let's create what Albert Coates once called "a magic gulf stream" of hope flowing through North Carolina. Reconnect Day can be a start.