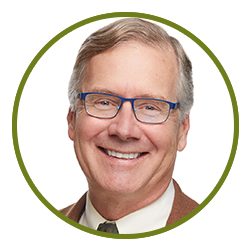 After our February Emerging Issues Forum on Rural-Urban Connections I heard from several people questioning the motto of the team from Carolina Core, a coalition of counties working together to recruit companies to a region running across central North Carolina.
The motto is pretty simple: "A win for one is a win for all." And that's what people were pushing back against. "That may sound good," they said, "But how can it be a 'win for all' if the company moves to just one county?"
New research by our Rural-Urban Forum Faculty Chair, Mitch Renkow, professor of agriculture and resource economics at NC State, gives some numbers to show that job creation impacts go well beyond the county that has the jobsite.
Renkow looked at job growth in all 100 counties of the state between 2010 and 2015, then calculated who got those jobs. He found fresh data that reminds us of just how interdependent our counties are when it comes to employment.
You can review the research by visiting go.ncsu.edu/employment-growth-report, but here's a quick summary. Overall in North Carolina out of every 100 jobs that came to any given county, roughly half of those were filled by people living in other counties.
The percentages vary based on where you live. For the state's rural counties, for every 100 jobs created during that period, 77 – more than 3 in 4 — were filled by people living outside the county. In urban counties, for every 100 new jobs, 46 went to people living in other counties. As Patrick Woodie, President of the NC Rural Center, put it at the Forum: "Urban needs rural; rural needs urban." And companies need both.
Renkow's research doesn't by any means indicate that new job creation is irrelevant to a county. New companies moving in pay property tax on their property. And Dr. Renkow's research finds that in rural counties about one in four new jobs go to people who were previously unemployed in that county (new jobs have a smaller impact on reducing unemployment in metro counties – about a quarter of them go to already-employed residents switching from jobs in other counties and another quarter go to people moving to the county for work).
But it is a reminder of one of the new truths about economic development. Companies looking to move and grow are looking at the workforce in a region, not in a single county, and people go where the jobs are. Increasingly, "a win for one is a win for all."
This point plays out in the other areas we highlighted at the forum as well:
A small number of communities across the state are starting to discover the value of collaboration across county lines. It's time to take it to scale. Where and how could your county collaborate with your neighbors in a way that makes you both stronger?