In celebration of AmeriCorps Week, which is a celebration of all things AmeriCorps – from the programs and organizations that make this national service initiative possible in thousands of locations, to the members who have pledged to "Get Things Done" since the program's inception in 1994; we here at IEI would like to recognize the many members of AmeriCorps, and celebrate a few of our very own who have dedicated their time to services.
AmeriCorps housed under the Corporation for National & Community Service offers a variety of service opportunities, from the classroom to the outdoors. AmeriCorps members have brought their passion and perseverance where the need is greatest for some time now. Every year, 75,000 AmeriCorps members serve through 21,600 schools, nonprofits, and community and faith-based organizations across the country. These citizens have played a critical role in the recovery of communities affected by Hurricanes Harvey, Maria, Michael, and Florence. They also tutor and mentor young people, connect veterans to jobs, care for seniors, reduce crime and revive cities, fight the opioid epidemic, and meet other critical needs.
Watch this quick video from our IEI staff members Maggie Woods, Paul Nolan and Molly Sheehan.
---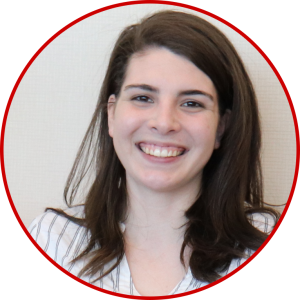 I'm currently an AmeriCorps VISTA with the Institute for Emerging Issues at NC State and I'm gaining so many valuable skills that I hope to use in the future for a career in education policy.
My mother has always served others in her social work career as well as outside of it. In 2017, she took a break from her career to do a year of service as an AmeriCorps VISTA at Rockingham Community College. Seeing my mom be a VISTA helped me realize that it is possible for anyone to do a service year, no matter your age, education background, or interests.
I love that IEI works to connect communities across North Carolina so that they can work together. IEI's work ties into my mission to serve because I believe that if you want to help people you first have to connect and build relationships.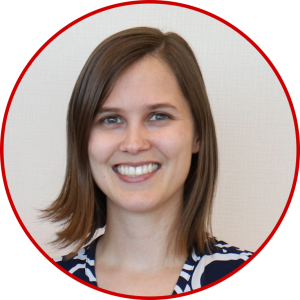 9 years ago, I joined @AmeriCorps and developed programs to create pathways to college for hundreds of high school students. Now I'm using the skills I learned there to develop programming and policy to improve the lives of people all across the state.
I was inspired to launch Service Year NC, which is an initiative to make a year of full-time–a service year–a common opportunity and cultural expectation for young North Carolinians from all background, because spending two years in AmeriCorps was the most transformative experience of my life. When you spend every day serving others, thinking about how you can improve your community – it changes you. It gets in your bones and doesn't let you go. I want to create more opportunities for other young people to serve in communities across the state.
At IEI, I love that I get to work with people all over the state. Our mission to make North Carolina a more vibrant and economically prosperous place aligns with my values to serve others, particularly the most disadvantaged among us.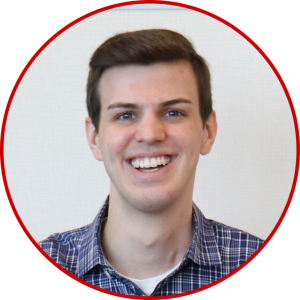 I'm proud of the positive impact I had on the community while serving in @AmeriCorps. It was a transformative experience that helped launch my career in service to others.
In my role and life now: I learned and experienced how the weight of poverty affects people in their daily lives. Trying to pay for food, transportation, rent, and the essentials that drive our lives – like toothpaste and laundry detergent – can easily feel overwhelming. Then showing up to work, compartmentalizing the struggles and financial stress at home, is a harsh reality. Having been through that experience, my perspective on poverty and how it manifests itself has evolved greatly. I used to sympathize with the people in poverty; after my service year, I feel like I can empathize.
More hopeful note: I learned the value of having young, passionate people serving in the workplace. I think our country would be much stronger if we unleashed the power of creative, talented, and caring young people to give back to their communities through national service. AmeriCorps VISTA was my way of giving back, and I find it inspiring to hear the service stories of other corps members and the impact they've made on the people and places around them.
I value IEI's commitment to serve all people in all 100 counties in North Carolina to create a future of shared prosperity. Part of that mission is mobilizing the transformative power of service years to help local communities tackle their most pressing challenges. IEI's Service Year NC initiative is living proof of our commitment to expand service statewide.
Molly, Maggie and Paul served in AmeriCorps VISTA, an AmeriCorps program focused on ending poverty. In the Spring 2018 issue of "THE VISTA REVIEW" a publication of AmeriCorps VISTA, it was reported that in 2017, AmeriCorps VISTA members mobilized volunteers, who collectively volunteered more than 8 MILLION HOURS of time. AmeriCorps VISTA members generated $206 million in cash and in-kind resources to support local efforts to overcome poverty, more than double every dollar invested in the program. As a result of AmeriCorps VISTA members' more than 140,000 veterans and military families received assistance last year and AmeriCorps VISTA members helped serve 3 MILLION disadvantaged youth. ¹
Click here to learn more about Service Year NC and how you can take advantage of a paid opportunity to develop real world skills through hands on service.
¹ AmeriCorps VISTA. (2018, Spring). AmeriCorp VISTA Impact. THE VISTA REVIEW. Retrieved from https://www.nationalservice.gov/programs/americorps/americorps-programs/americorps-vista