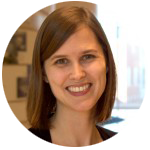 "At a time when we need to work together more than ever, we are less inclined to do so." With these words, Leslie Garvin, executive director of North Carolina Campus Compact, opened the 2018 Civic Engagement Institute. It felt like a challenge to everyone in the room, a room filled with higher education professionals and community partners from around North Carolina. From that challenge came some questions. How can we help our communities and our campuses talk to each other?
How can we use dialogue and deliberation to address the many pressing problems facing our state and our nation?
We all know the statistics—we know that our country and our state are more divided than ever. We know we are divided by politics, geography, race and income. We are becoming more politically polarized, and trust in each other and public institutions is waning.
We need to find a way to bridge these divides.
At the Civic Engagement Institute, we spent the day thinking and learning about how deliberative dialogue and civic discourse can help us do just that. We heard from Dr. Timothy Shaffer and Dr. Nicholas Longo, two experts in the dialogue and discourse space. They walked us through the history of civic discourse in the U.S. (a history which has a long and storied past, deeply ingrained in our culture) and through some very practical techniques to facilitate dialogues with our own stakeholders. In our breakout sessions, we learned about best practices and emerging programs, and in the latter part of the afternoon, we broke into university teams to brainstorm how we can integrate dialogue and discourse into our work with campus and community.
I left the Institute re-energized and refocused with a sense that the Institute for Emerging Issues is not alone in this work. There is a team of smart, energetic, "get things done" kind of people working across the state to help us mend our social fabric and reconnect our communities. I can't wait to see what this group can do, and I'm honored to be a part of it.
__________________________________________
Maggie Woods is a policy and program manager at the Institute for Emerging Issues at NC State University.