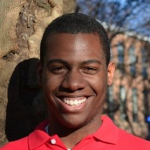 Though one might say there are "born leaders," most leaders are made through experience, dedication and developing one's self to gain and foster values that can inspire and achieve great successes.
The Shelton Leadership Center, housed in Hunt Library at NC State, has a mission to inspire, educate, and develop values-based leaders committed to personal integrity, professional ethics, and selfless service. The center believes the greatest leaders are those who are willing to learn from all generations and perspectives by embracing unity through diversity.
The Center and its mission are based on the vision of an NC State alum, whose service exemplifies values-based leadership. Gen. H. Hugh Shelton was born in Tarboro, N.C. in 1942. and pursued his bachelor's degree in textiles at NC State. Upon receiving his degree, Shelton was commissioned as a second lieutenant in the infantry through the Reserve Officer Training Corps. Throughout his military career, Shelton embodied the values of honesty, integrity, diversity, social responsibility and compassion.
His values-based leadership philosophy propelled him to become our nation's highest ranking military officer. In October 1997, Shelton became the 14th Chairman of the Joint Chiefs of Staff, and served two terms. Following his retirement in September 2001, Shelton wanted to give back to his state and his alma mater. He founded the Shelton Leadership Center in 2002 to support development of the next generation of values-based leaders.
By incorporating Slhelton's values as its cornerstones, the Center creates outreach programs focused on intergenerational leadership development with youth, collegiate and professional audiences. The Center's premier program is the Red Hat Shelton Challenge, an intensive six-day summer leadership experience for high school students. The core curriculum focuses on: personal leadership assessment and interpersonal dynamics; role of values and ethics in leadership; leadership traits and approaches; team-building and empowering others; social responsibility; public speaking; and goal setting.
This program provides opportunities for students to continue expanding their skills and to serve in other roles with the Red Hat Challenge. NC State student, Gabby Ybarra, began as a participant at the Red Hat Challenge and rose to fill the roles of peer leader and coach, mentor, trainer (CMT). Regarding her experience with the Red Hat Challenge, Ybarra stated: Without the Red Hat Challenge, I would not have opened myself up to the idea of leadership as a lifestyle. Previously, I did not feel that I had found my drive in any area and I was lost. The biggest opportunity the Red Hat Challenge has given me is the chance to discover who I am and what I am passionate about.
The Shelton Leadership Challenge provides a platform for young people to learn, understand and communicate newfound leadership. Since her experience with the Red Hat Challenge, Ybarra has become involved with the Center as a college student at NC State. The Center provides multiple opportunities for college students that include scholarships, development programs, academic courses and two minors—Leadership: Cross Disciplinary Perspectives; and Global Leadership and Team Decision-Making. These minors include leadership courses in conjunction with a broad perspective of courses across academic fields of study and a study abroad opportunity.
In addition to working with students, the Center remains engaged with the professional community through an annual forum. The Shelton Leadership Forum is a signature event focused on inspirational leadership and professional development. It addresses the importance of development of leadership for corporations, community agencies and public officials. It provides the opportunity for intergenerational networking across disciplines and sharing perspectives about current leadership topics and challenges. The Shelton Leadership Center believes leaders of all ages should have access to a continuing stream of ideas, concepts, models and inspiration for their ongoing journey as a values-based leader. For more information on the Shelton Leadership Center, please check out their website. 
Tykori Saunders is a Leadership Training Associate at Shelton Leadership Center. 
Jessica Proctor, of North State Solutions, contributed to this article.