These days, Patrick Mateer spends his time poring through business receipts and produce as the CEO of Seal The Seasons, a Chapel Hill-based company that stocks stores with local, farm-fresh produce.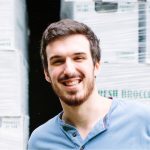 But as a kid, the 24-year-old often had his hand on a book, and credits his early love of reading with adding fuel to the creativity that launched his career as a young entrepreneur.
As the Institute for Emerging Issues launches a state-wide book drive with Reach Out and Read Carolinas, we reached out to two past winners of our SECU Emerging Issues Innovation contest—both of whom were recently named to Forbes' "30 Under 30" list for their businesses' success—and asked them: What did reading and early childhood education mean to them? How did it foster their business success?
After all, this book drive, as well as the myriad early childhood topics IEI will be discussing at our Feb. 5 – 6 kidoNomiCs Forum here in Raleigh, aren't just about building better kids, but creating successful adults.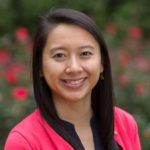 For Liz Chen, 29, reading meant feeding her inquisitive young mind as she grew up just outside Boston. The 2014 SECU Emerging Issues Innovation Contest winner runs MyHeathEd, Inc., a nonprofit organization which produces a mobile app called Real Talk, designed to educate middle schoolers on sexual health topics. However, even though Chen's built her business online, she connects lots of library time during her youth with her current success as a businesswoman. "Reading fueled my curiosity and made me realize I could figure out things by myself," said Chen, who's currently completing her Ph.D. in health behavior at the UNC Gillings School of Global Public Health. "Reading at a young age opened my eyes in many ways," she said.
Callee Boulware, executive director of Reach Out and Read Carolinas, understands this creative power of reading. "Reading introduces children to new ideas, experiences and concepts that they might not encounter otherwise—building innovation and encouraging them to experiment with new ideas and things," Boulware said "Reading develops children's natural sense of wonder, and fosters a love of learning. It also builds critical brain development that will help children succeed in any discipline they choose to pursue."
Maybe that's why Hogwarts led to the boardroom, and a company now producing an $1 million run rate for Patrick Mateer, the 2015 Innovation Prize winner, whose parents read to him every night when he was young and encouraged his solo reading as he got older. "I was a huge reader from third grade through ninth grade. I started with Harry Potter," he said. Reading, as well as problem-solving activities like "Odyssey of the Mind" taught Mateer to "Be questioning and have an exploratory mind set, to be comfortable with questioning the status quo."
And being able to question the old, while envisioning the new, is not only how you tell a story but how you create success.
Remember, if YOU want to learn more about the importance of early childhood reading and other aspects of crucial early childhood development, get your tickets NOW for the upcoming #IEI #kidoNomiCs Forum, taking place Feb. 5-6 in Raleigh at the Raleigh Convention Center and NC State University's Hunt Library.