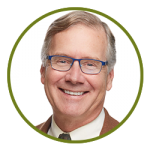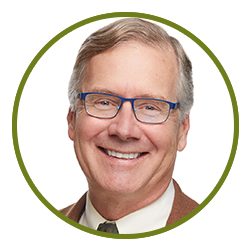 It's been an exciting, exhausting, inspirational, fun week for us at the Institute for Emerging Issues.
On Monday, we met with a group of western North Carolina leaders, including UNC Asheville Chancellor Nancy Cable, to hear about how they are building community.
On Wednesday, we had separate meetings with rural church leaders and leaders of five "community participation" initiatives across the state who are working on connecting more closely to address the challenges the places they live are facing.
In between, we had the first of our ReCONNECT NC Emerging Issues forums—with 400-plus people in the room, a statewide audience tuning in on UNC-TV's NC Channel and a live stream audience watching online. This one focused on how—and why—places around the state are rebuilding their sense of community.
My brain is loaded with ideas and a heapin' helpin' of hope. Here's what I think I learned about reconnecting a community – one that works for everyone:
Building community is important.
Building community is hard.
Building community is possible.
Building community is important:
Our keynote speaker on Tuesday, David Brooks, New York Times columnist, author and PBS commentator, outlined how our notion of "community" has changed over the past 50 years. Our lives, he said, have become a "solitary journey." We have chosen autonomy over interdependence, individual success over shared goals, more time at work over volunteer time.
The numbers IEI has been tracking back him up. The most recent data from the American Community Survey show that just 48.7% of North Carolinians are contributing to charities, only 24.4% of us are volunteering for anything, and just 6.3% of North Carolinians have worked on a project with a neighbor in the past year.
We've gotten too "busy" with our solitary journeys to do those kinds of things. IEI's National Advisory Board chair Jack Cecil quoted MDC Founder George Autry in his opening remarks: "We don't live in our communities any more. We just sleep there." And that has consequences for us and the places we live. If we don't leave any time to help out in our community we don't have enough people to make the PTA run, to coach the teams, to staff the boards of local charities, to help us out when we need to clean up after a hurricane or get a ride to the hospital. Businesses don't want to move in or grow or stay. We don't have time to solve the big problems our communities are facing: Where will the jobs come from? What sort of skills and abilities do our children need to be successful? What do we do about drugs and crime and food insecurity? How do we attract and retain the new talent our places need to succeed? How do we make the places we live vibrant and inspiring and fun?
Building community is hard:
Overcoming busy-ness and recommitting to building community is hard because it means interacting with people who may not look like us or may not agree with us. Darin Waters, UNC Asheville's Executive Director of Community Engagement, noted at the forum that North Carolina remains racially divided and we need to look for strategies to build bridges, not walls. Lt. Gov. Dan Forest noted that we have done a good job of finding "micro" communities, but need to commit to doing the hard work of building "macro" communities that may be more diverse.
It's hard because there is so much distrust—across the country and across the state, people in one political party distrust, and in some cases hate, those from the other party. White people, African-Americans and those in the LatinX community find it hard to talk to each other. In many places, community members fear police. Caitlin Davis, one of the members of Elizabeth City's "One Team. One Goal. One Community" put it this way as we talked about the challenges in workshops held after the forum on Wednesday: "There've been so many initiatives. You think 'Is it really going to happen this time?' You don't want to put yourself out there and see it fail."
National figures suggest that skepticism is not isolated. In a recent study by Pew Research, just half (52%) of Americans say they trust all or most of their neighbors.
Building community is possible:
And yet, across the nation and across the state we find people are taking the chance to reconnect. Of those responding to the Reach NC Voices polling during our most recent forum, 74% say they trust all or most of their neighbors. And we saw what that looks like when it plays out in a community.
At the Forum, we heard the amazing story of Jason Walls from Duke Energy and Julie Mayfield from Mountain True, a nonprofit that was suing Duke over its disposal of coal ash and its proposed plan to increase power generation for the area. The two of them had to get permission from their attorneys to even talk to each other, but once they did they learned to listen to each other and formed the baseline for a solution that both sides could live with. Later in the day we heard from another unlikely pair: Cary community organizer Tru Pettigrew and Police Chief Tony Godwin, who are working to build a relationship between police and the policed in the community.
We'll be paying special attention to the last five places and we hope you will too. We'll be working with them over the next couple of years to help them with the challenges of building community, learning from them as they learn, and sharing their stories everywhere we can.
Jeff Eidson, the man leading the Explore Elkin effort, picked up on one of the key points David Brooks made at the Forum—that trust and relationships are built one at a time – but then he extended it: "I know David Brooks said relationships are not 'scaleable,' but they can be contagious."
And that's what we're looking for, an epidemic of optimism, of people willing to take a step toward the middle and get to work on a few things that they can agree on. If they can establish trust on a few "easy" things, a few shared concerns, and make real progress, we think they will catch the infection and want to work on more, harder things. We hope you will join us!