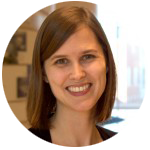 The Institute for Emerging Issues (IEI) is excited to announce our inaugural cohort of Service Year NC communities: Greenville, Rockingham County, Wilkes County, and Wilson. Chosen through a competitive statewide application process, these communities will participate in IEI's new Service Year NC initiative.
Service Year NC is committed to supporting local communities in their efforts to build and/or scale service year positions. As part of the initiative, the four Service Year NC communities will participate in a Service Year Accelerator, which is comprised of three in-person trainings taking place from June – September 2017. The Accelerator will connect communities with resources to fund service positions, identify specific issues that service year members can address, and develop a draft growth plan to scale service year programs locally.
In addition to this specialized training, communities will be able to take advantage of certain resources including:
Guidance and support from the Service Year NC team;

Recognition and statewide visibility through IEI and other partners; and
Access to national best practices and case studies.
Each Service Year NC community has built a leadership team of cross-sector stakeholders to lead the initiative locally. This team will document and share best practices and lessons learned so that other communities may learn from their efforts.
As a new initiative, we look forward to working with and learning from each of the Service Year NC communities. Welcome!
_____________________________________
More about Service Year NC
The goal of Service Year NC is to make a year of full-time service—a service year—a common opportunity and cultural expectation for young North Carolinians from all backgrounds. More than 1400 people are currently serving in a service year program in North Carolina and support a variety of community needs such as anti-bullying programs, job training for veterans, and literacy support for adults and youth. Examples of existing service year programs include AmeriCorps, Teach For America, Peace Corps, and many others.
If you want to learn more about Service Year NC, please visit emergingissues.org/ServiceYearNC, or contact Maggie Woods at mjwoods2@ncsu.edu.
Maggie Woods is an Emerging Leaders Fellow at Institute for Emerging Issues.