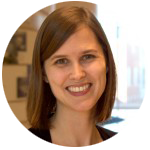 I spent last week in DC at the inaugural Service Year Impact Community Institute. This training, hosted by Service Year Alliance (SYA), was invite only and brought together communities across the country who are at the forefront of growing and scaling service, including IEI's Service Year NC initiative. The purpose of the Community Institute was to provide opportunities for peer learning, and to contribute to the strategy and direction of the service year movement.
The Impact Community Institute is part of SYA's Impact Community Program, which provides support to local communities in their efforts to build and/or scale service year positions. Alongside local leaders, SYA wants to help build the infrastructure necessary to host and support service years at unprecedented levels and uplift leaders and innovators at the local level. North Carolina, with IEI at the helm, is in the process of applying to be a designated 'Impact Community,' the first state in the nation with that designation.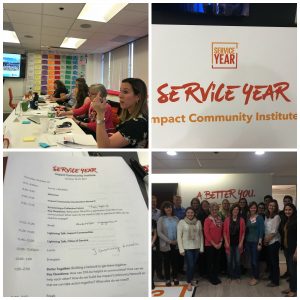 At the Impact Community Institute, I was joined by leaders from eight other communities across the country including Austin, Baltimore, East Boston, Dallas, Flint, New York City, San Jose, South Carolina, and Southeast Kentucky. These communities are diverse, some are urban while others are predominantly rural; some like us, are focused on entire states, while others are focused on regions, cities, or even specific neighborhoods.  What we all have in common is that we believe that service years can be a versatile tool, and can serve as a strategy to solve community problems and transform the lives of young people. IEI launched Service Year NC in 2016 because we believe a dramatic increase in the number of service years – creating more opportunities for 18- to 28-year-old North Carolinians to complete a year of full-time, paid service through programs like Teach for America and AmeriCorps – will be catalytic. It can provide North Carolina communities with new capacity and energy, recruit volunteers for priority projects, prepare leaders, engage citizens, solve problems, and unite people across the state.
IEI is excited to be a part of the Impact Community Initiative, and we look forward to learning from and with this group of national experts.
Maggie
_______________________________