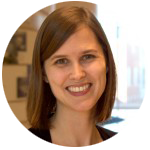 We were thrilled to bring together 15 leaders from our four
Service Year NC
Communities for the second Service Year Accelerator training on August 11. We started the morning by diving into budgets and asking the question "
What is it going to cost to create a successful AmeriCorps program?
" In the afternoon, Alexandria Cooley, North Carolina State Program Director for the Corporation for National and Community Service, spoke about how to recruit successful Service Year Members. We also had the chance to hear from two current-serving AmeriCorps members, Rose Connor who is an AmeriCorps VISTA serving the Centre for Homeownership and Economic Development in Hillsborough, and Monica Ospina who is serving as an AmeriCorps State member with Keep Durham Beautiful. Finally, our community teams had time to meet one-on-one with Alexandria and with Caroline Farmer, the Director of the NC Commission on Volunteerism and Community Service, to brainstorm their ideas to create service year programs in their communities.
The third and final Service Year Accelerator training will take place in September.
_______________________________
The Service Year Accelerator is a training series designed to connect communities with resources for funding Service Year NC positions, identify issues that service year members can help to address, and develop growth plans for scaling service year programs locally. To learn more, visit emergingissues.org/ServiceYearNC or contact IEI Emerging Leaders Fellow Maggie Woods at mjwoods2@ncsu.edu.